UPDATE, 1:32 p.m.: Unless you, Joe Q. Citizen, beat them to it, Humboldt Baykeeper's Kerry McNamee told KHUM this morning that they plan to clean up this mess as part of their Earth Day Cleanup event on April 20. So that's a good thing. Listen below:
http://lostcoastoutpost.com/media/uploads/post/5005/BaykeeperFinnaCleanUpJoesShit.mp3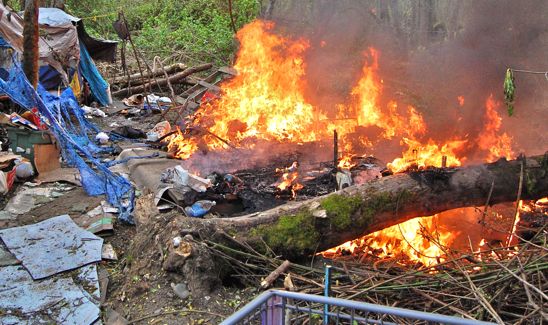 Now it's out.
Smoke visible from most of Broadway led your Lost Coast Outpost to interrupt its morning commute and venture into the lightly forested Greenbelt area just north of the Bayshore Mall, a well known sanctuary for a portion of the county's homeless. Nestled amongst the trees, one of about a dozen or so tent residences was engulfed in flames.
"Fuckin' moron set his place on fire," one male camp occupant remarked.
"Yeah, that was Joe's place," another female resident said. "He got scared and ran off."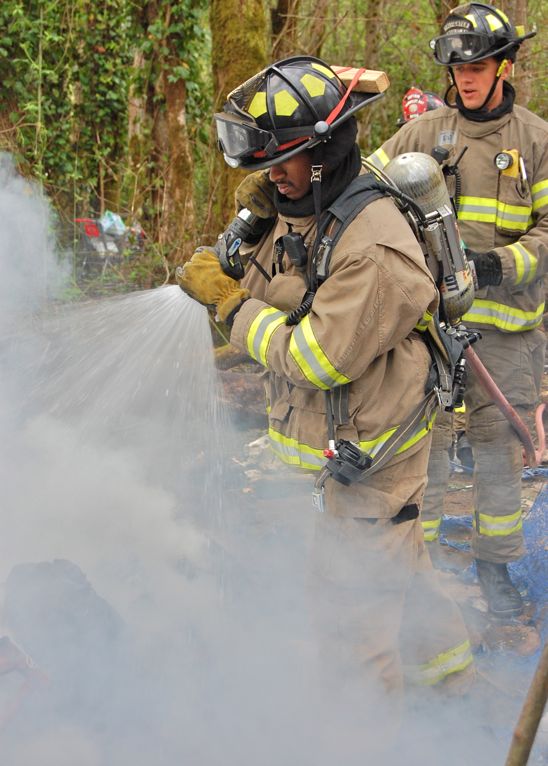 Humboldt Bay Fire soon arrived on the scene, dragged a hose through the trees, then calmly and dutifully went about extinguishing the blaze — took about 10 minutes. According to one firefighter, these incidents are not rare. When the fire was out, the fire crew loaded up leaving 10x10 foot patch of charred debris somewhere in Eureka.
Paging "Joe."
(Click photos to "biggify.")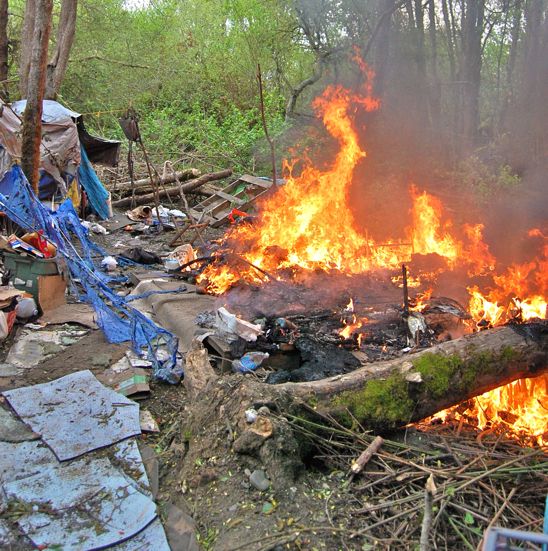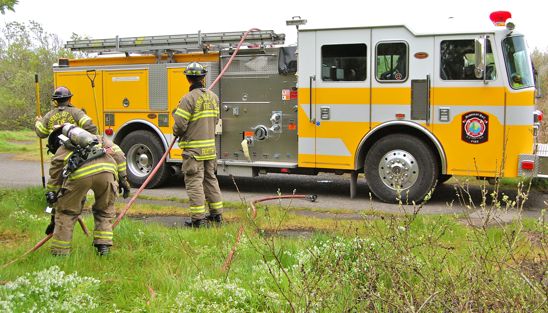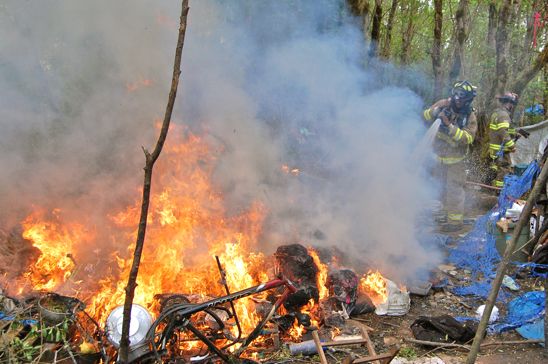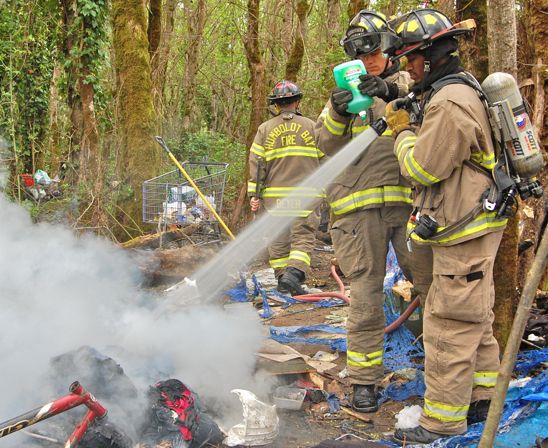 Humboldt Bay firefighters mix dish soap with their hose spray to break water surface tension allowing it to better penetrate debris.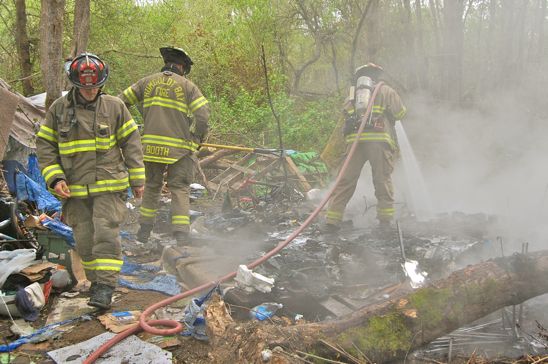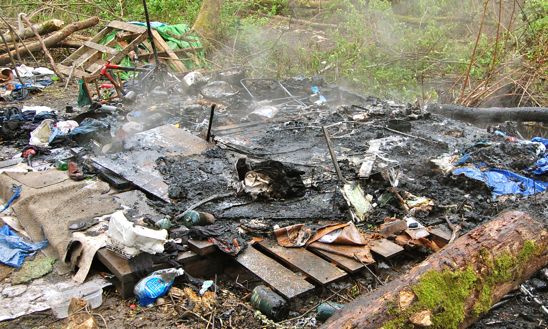 The remains of Joe's place.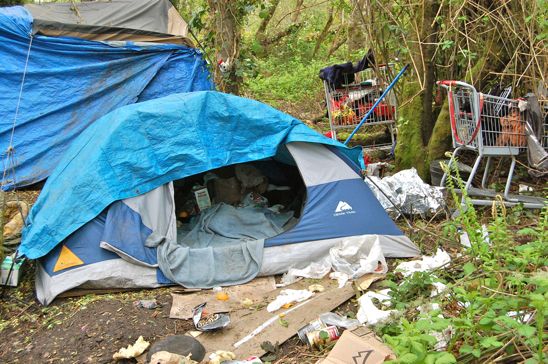 Neighboring properties were unharmed.