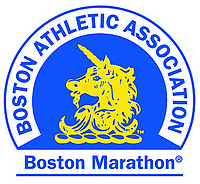 UPDATE 4:30 P.M.: Bruce Mendelsohn, a Boston resident, was attending a post-race party approximately 20 feet from the site of one of the explosions. He spoke with KHUM radio about his experience.
UPDATE 2:11 P.M.: KHUM radio has tracked down confirmations from various sources indicating that all known Humboldtian runners participating in the Boston Marathon are accounted for and are OK. Here are their names and race times from the marathon website:
Ben Davenport of Mckinleyville, 03:38:15
Kim Coelho of McKinleyville, 03:49:12
Tasha Souza of McKinleyville, 03:30:06
Lenore Bergenske of Fortuna, 03:41:13
Brian Ferguson of Eureka
Berit Meyer of Eureka
KHUM's Mike Dronkers spoke with Ramone's Bakery's Berit Meyer. You can listen to that interview here. -AG
UPDATE 2:07 P.M.: Google has developed a tool to help find people at the Boston Marathon http://google.org/personfinder/2013-boston-explosions
UPDATE 1:53 P.M.: 617-635-4500 is the number for family to call if they are trying to locate people who may have been at the Marathon.
UPDATE 1:35 P.M.: Boston Police are reporting another explosion at the JFK Library.
UPDATE 1:25 P.M.: Good source of information The Boston Channel.
UPDATE 1:16 P.M.: If you know someone running the marathon you can see their last check in here. Also you can check by city and state to see if someone you know is in the race.
————-
A horrific story is coming from the Boston Marathon where at least five people from Humboldt are running. Boston law enforcement has confirmed an explosion near the finish line. There are reports of three spectators killed but no reports of loss life among the racers.
Four of the five Humboldt runners show as having finished the race. One, a local business owner, does not yet show as having completed the grueling course which is now the scene of a terrible tragedy.
Video from the Chicago Tribune here.