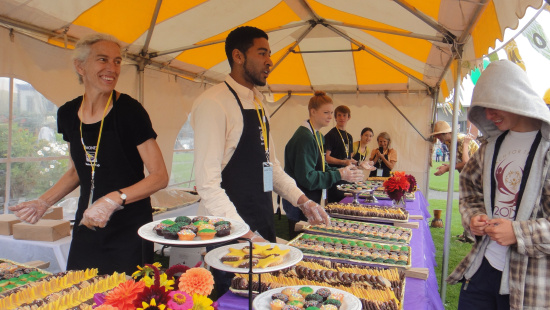 Free cookies donated by Ramone's were handed out to celebrants of HSU's 100th birthday. (Photos in this post are provided by a reader.)
Guest post -
Spirits were high as the HSU Marching Lumberjacks sent children scurrying in awe while they watched the green and gold clad musicians wind their way across the Arcata Plaza Saturday afternoon. Hundreds congregated there celebrating the kickoff party commemorating the 100 years since Humboldt State University was first established (as Humboldt State Normal School, a teacher academy). The University marks its centennial as "a time to honor the university's first century of achievement and to imagine what might be accomplished as its next century begins."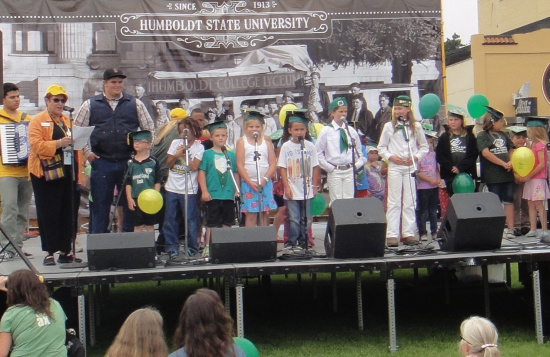 Donning handmade mortar boards made at the kid zone (HSU Natural History Museum and Discovery Museum tables), future graduates take the stage to announce their long range career goals.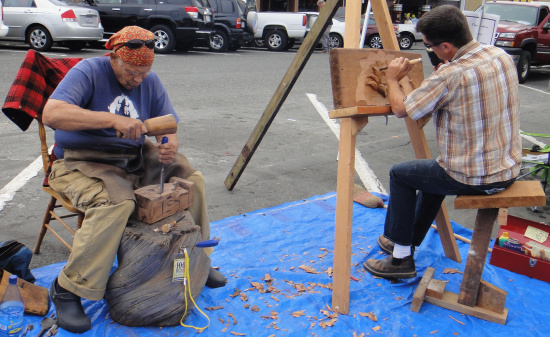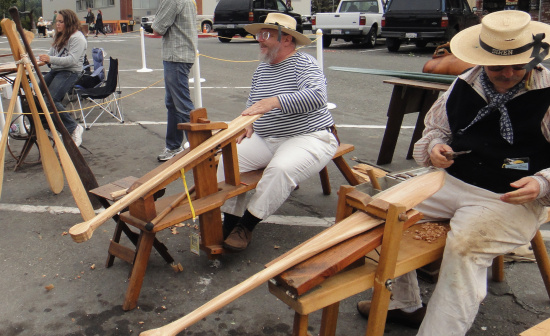 Humboldt Hardware, Blue Ox Millworks, and Monument Settings artisans demonstrate their handiwork-in-action while hoping the fine mist didn't turn to real precipitation.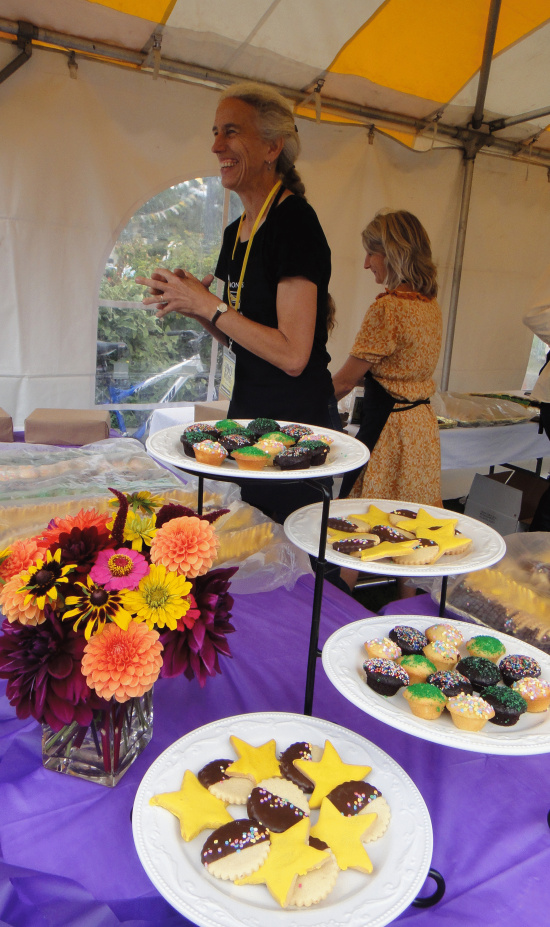 Berit Meyer and her Ramones' crew joyfully pass out free cookies to children of all ages wanting to participate in the birthday celebration, tastefully.

Happy Birthday, HSU!