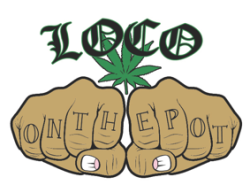 This week On the Pot comes to you from The 2013 Emerald Cup in Santa Rosa, California. It is a grand occasion indeed.
Part concert, part marijuana exhibition, part educational forum, part massive vendor fair, part professional exploration of the changing cannabis landscape, this event is both overwhelming and refreshing to be a part of.
It's hella busy here at the Sonoma County Fairgrounds, but people are friendly. Yesterday was a huge day and today brings more panels, more music and the awards ceremony. And I think Dennis Peron is getting married here this afternoon.
There's too much happening for in-depth coverage on any one aspect, at least for now. It is a whirlwind. I do have a sampling of photos to offer though, thanks to my friend the Bobarazzi (Bob Doran).
###
PREVIOUSLY
###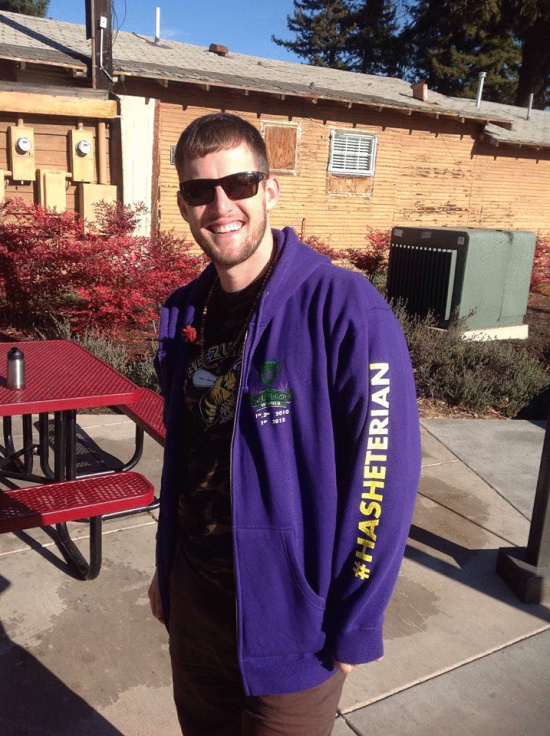 1. Spotted in Mendo on the ride down: A Hashetarian.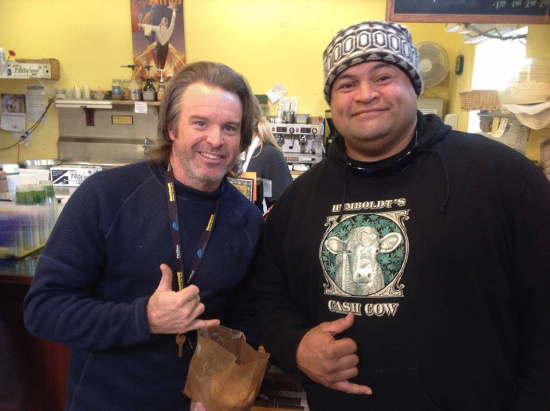 2. Spotted in Mendo on the ride down: Kevin and Pedro from The Garberville Grass Dispensary.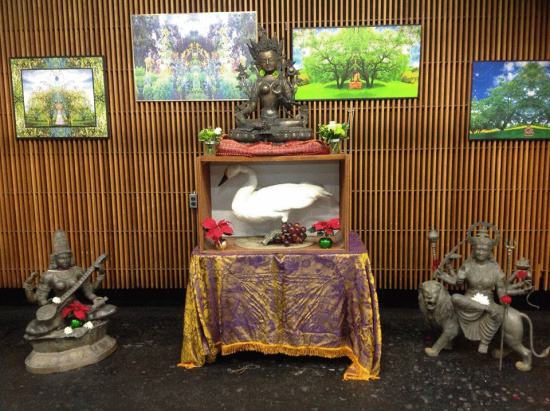 3. At the event: Provocative art installation.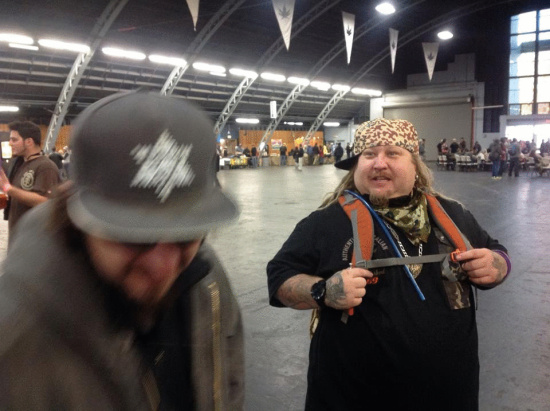 4. This guy is a DJ from Mendo. Lovin' the entertainers.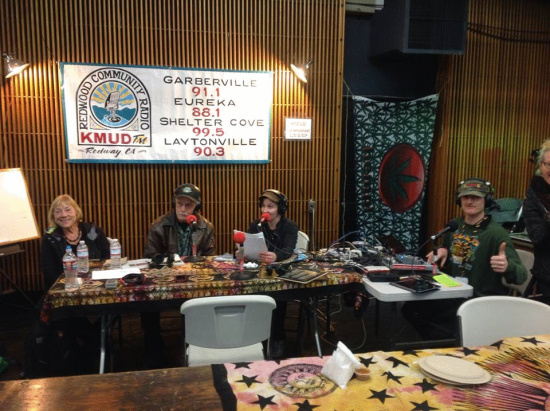 5. KMUD knows what time it is.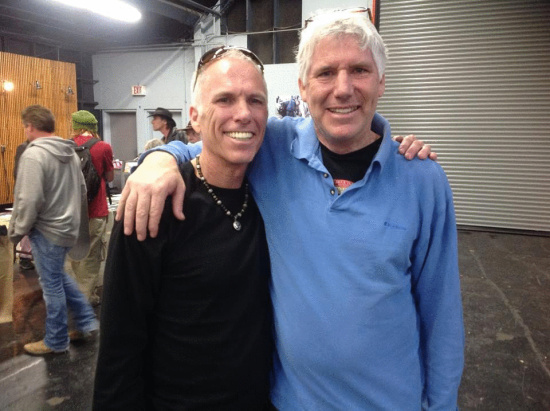 6. Emerald Cup creator/producer Tim Blake and his brother.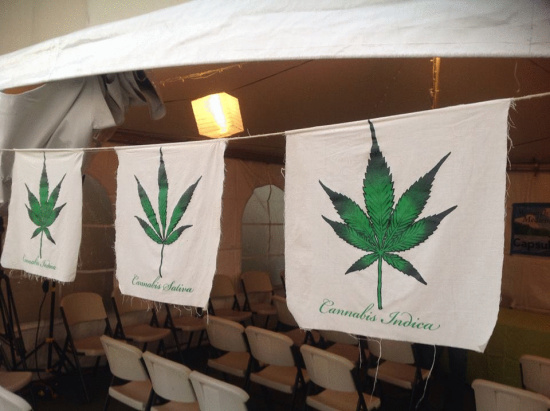 7. Cannabis flags blowin' in the wind.
8. The Political Landscapes Panel. Movers and shakers. Lots of talk of ballot initiatives. Legalize it, anyone?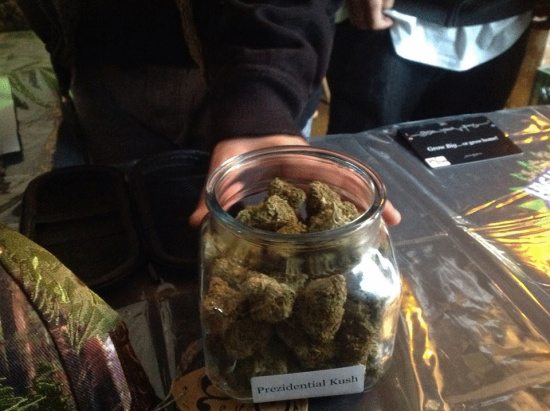 9. Prezidential Kush.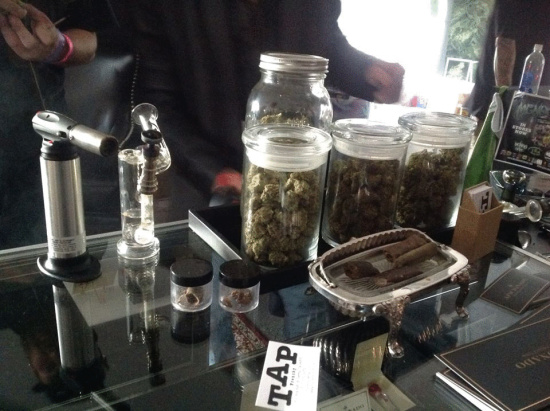 10. This scene looks inviting.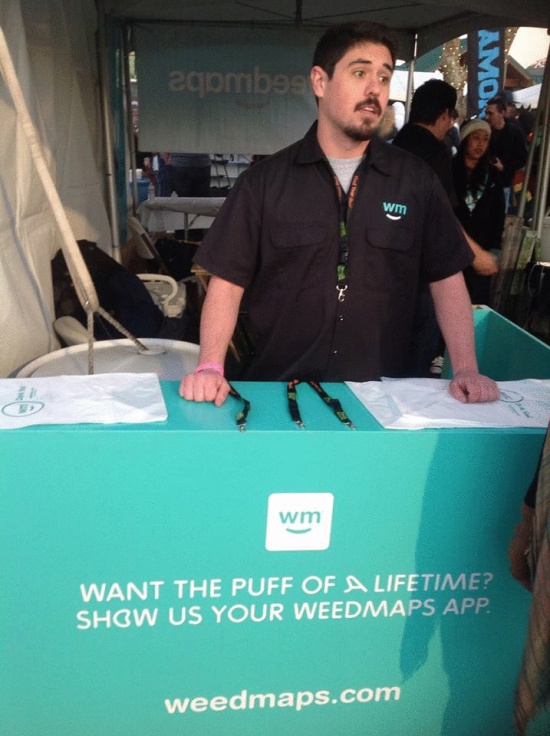 11. The Weedmaps App man.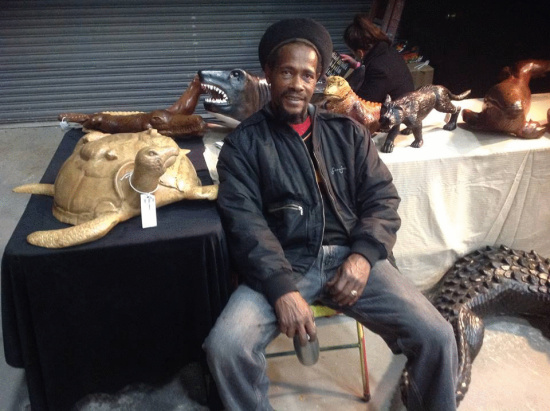 12. Broad variety of vendors, lots of art. Spirit turtle spotted on the vendor floor.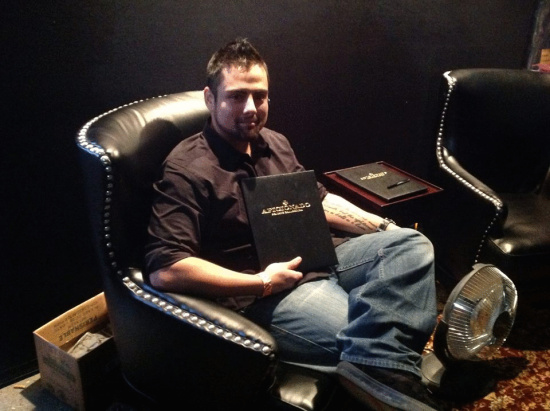 13. Last year's Emerald Cup flowers competition winner. The aficionado.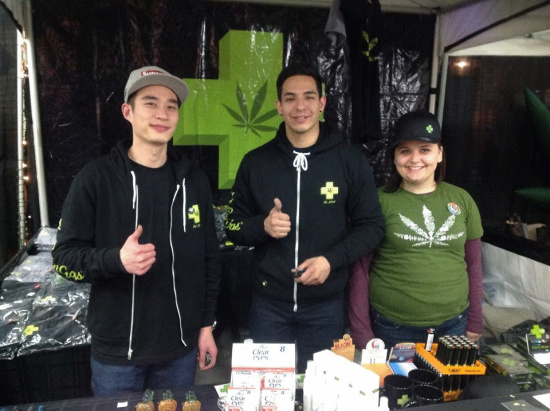 14. Bright youngsters in the canna-biz.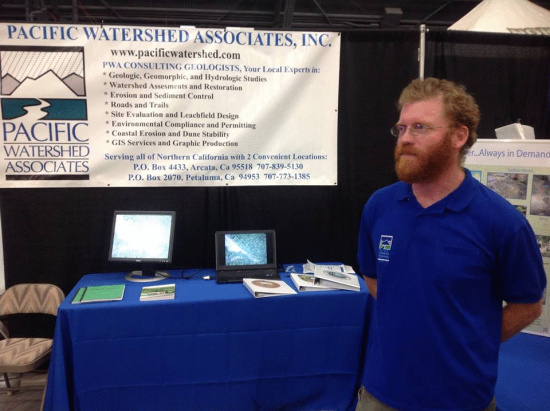 15. Humboldt-based science in the house.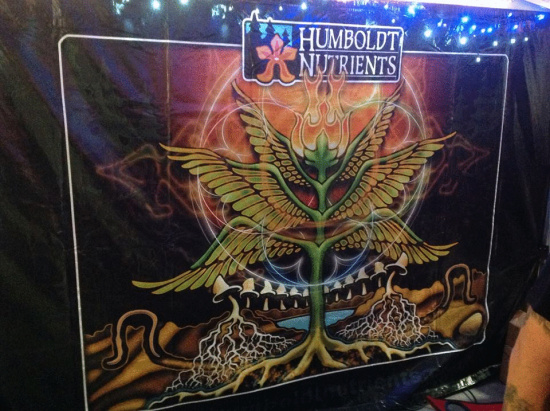 16. Humboldt Nutrients.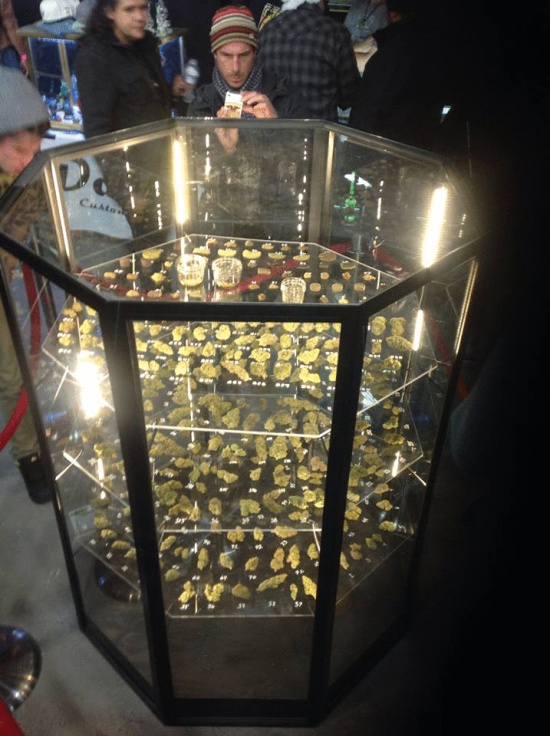 17. Case of samples of cannabis flowers and concentrate entries.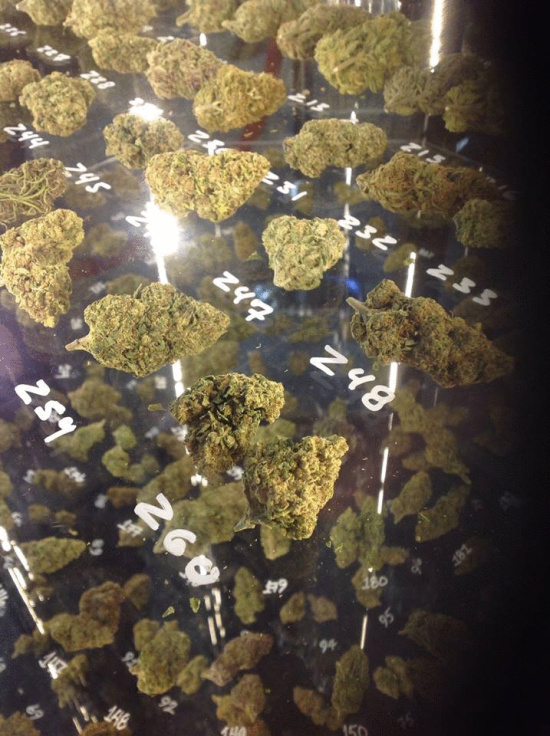 18. Weed samples.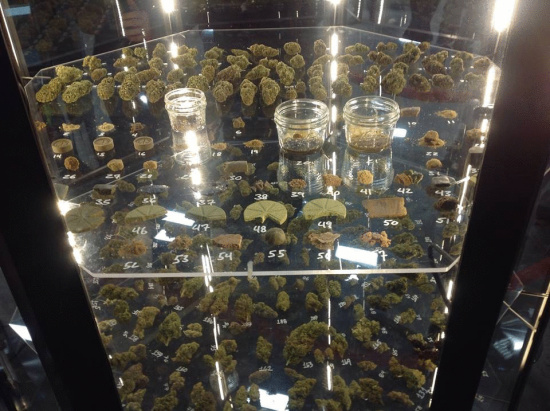 19. Full frontal hash and flowers.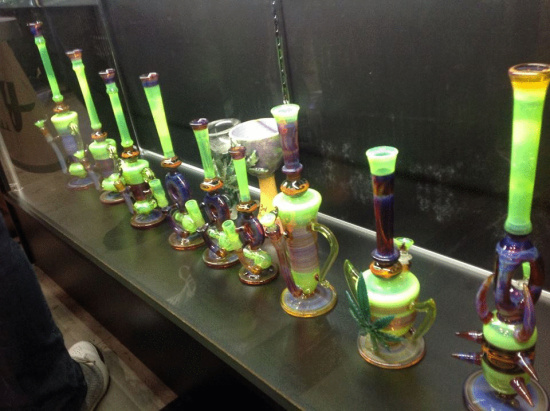 20. Trophies for top contestants.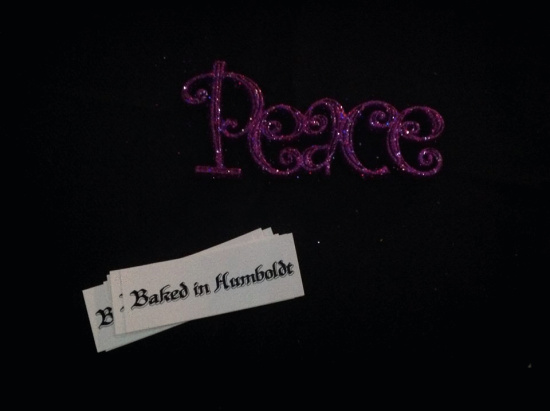 21. Baked in Humboldt. Yeah, pretty much.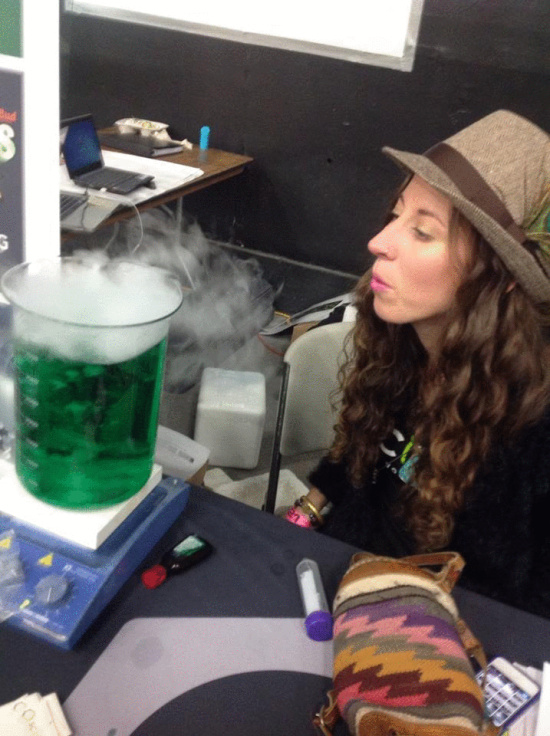 22. More science.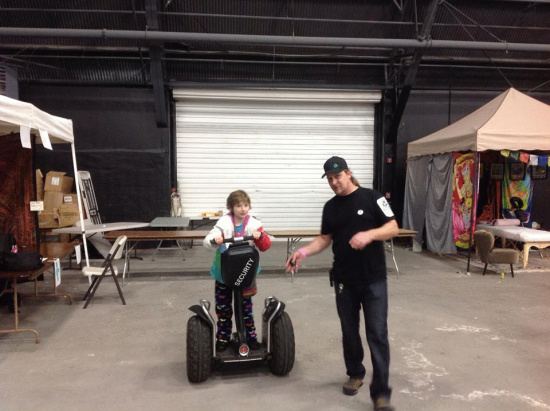 23. Brave McKayla on a Segway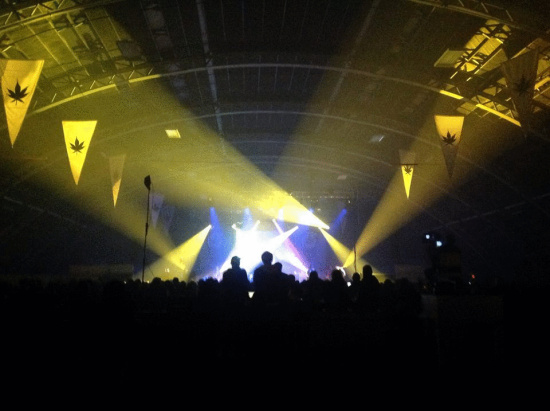 24. The possibilities in cannabis are high right now. All photos above by Bob Doran