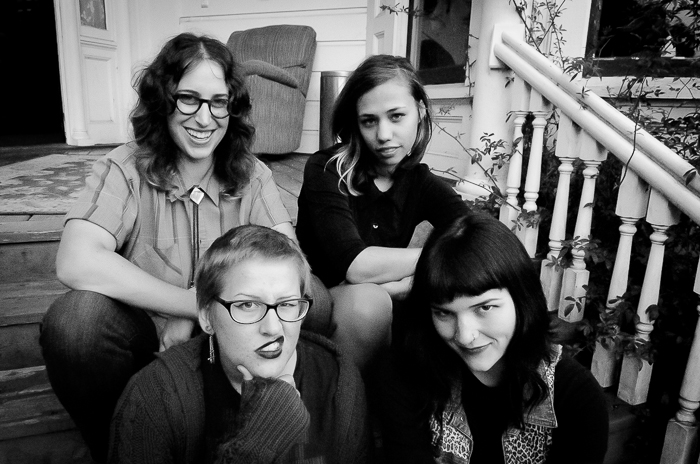 What's this? Your Lost Coast Outpost emerges from its Thanksgiving break tryptophan coma to discover an email from local videographer Chuck Johnson delivering us the latest Humboldt Live Sessions. We're awake now!
This edition takes us into someone's Arcata Victorian where we are treated to a performance by local "cowgrrl riot grunge" group Cliterate. Please tap your foot along with their song "G.O.Please" below.
Humboldt Live Sessions music videos are produced by Chuck Johnson and feature local/travelin'-through musicians in non-traditionally musical Humboldt locations.
Previous Humboldt Live Sessions: