In one of the most tragic tales covered by LoCO in 2013, Sandy Miller and her two daughters, Shelby (age 8) and Shasta (age 4) were gunned down in their home in Shasta County. The suspect in that case, Shane Miller, was husband to Sandy Miller and father to their two girls.
Miller fled to near Petrolia, his boyhood home. Law enforcement spent the next two weeks combing the area. Residents dealt with door to door searches, school closures, and fears about the alleged murderer in their community. Miller was never found.
NBC News has put out a long recap of the manhunt early this morning. However, there are few new pieces of the puzzle. Of main interest is the report "that authorities in India were on the lookout for Miller, just in case he mingled with tourists visiting the Himalayan foothills."
In late July, Miller was placed on the US Marshals Most Wanted List and a $25,000 reward is offered for information leading to his arrest.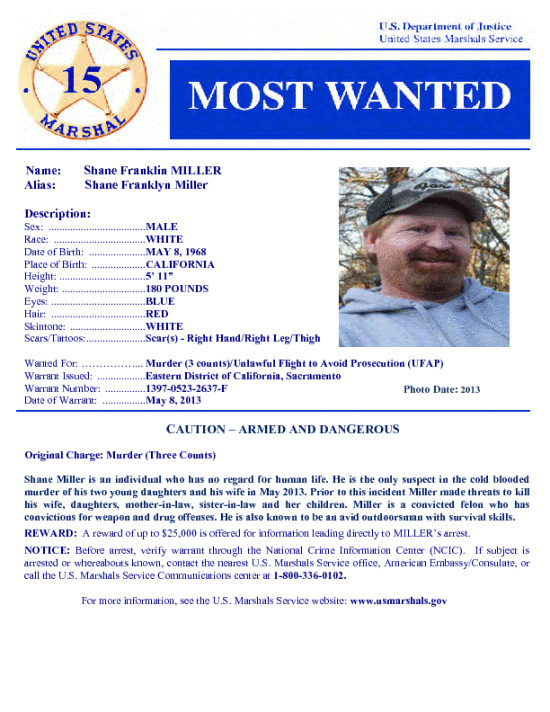 PREVIOUSLY: