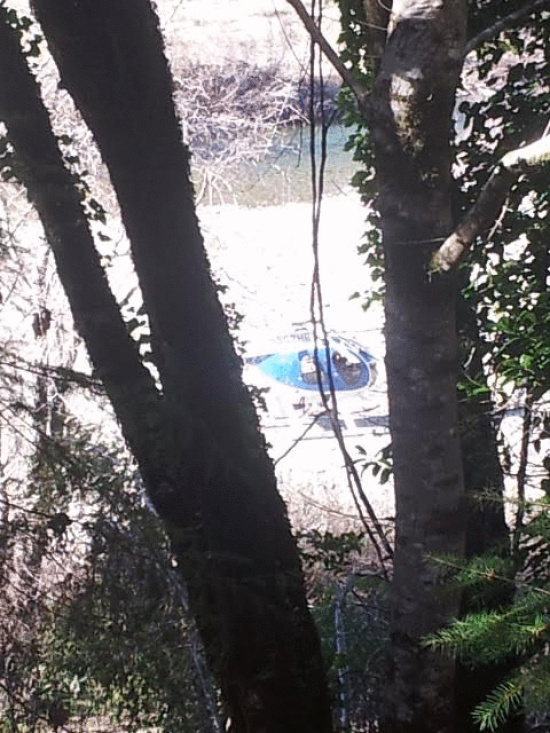 Helicopter landing on near the Eel River by the Humboldt/Mendocino County line. (Photo provided by Bryan Norkunas.)
UPDATED (See below)
Original Story: Currently, a helicopter is landing in the Cooks Valley area of Southern Humboldt. The helicopter has left the area twice already with what Bryan Norkunas, a resident of the area describes as "two swat team guys" dangling off a "300 foot rope." The helicopter returns without the two "guys" on a rope and then settles down again at the Cook Valley site.
Norkunas said that he spoke to the pilot who stated they were cleaning up debris on old timberland. This reminded LoCO of the National Guard's assistance on removing marijuana grow debris on National Forest land (see our story about one such incident here.)
LoCO now has a call into Lt. Kara Siepmann of the National Guard. Unfortunately, as it is the weekend, we might not get an answer to their involvement one way or another for awhile.
UPDATE 2:15 P.M.:
Bryan Norkunas called back with more information. According to him, there were about 5 white SUV's and pickups with trailers along the Eel River. The vehicles did not have insignias. He said the men were all wearing camouflage clothing, some with SWAT written yellow lettering on the back.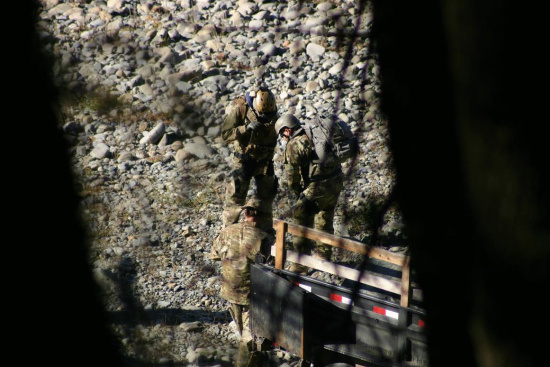 The helicopter made two trips out each with two men dangling off a rope.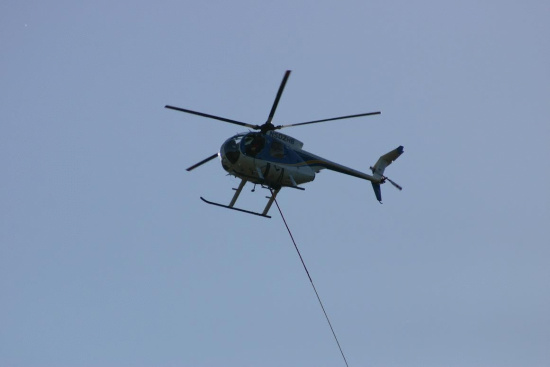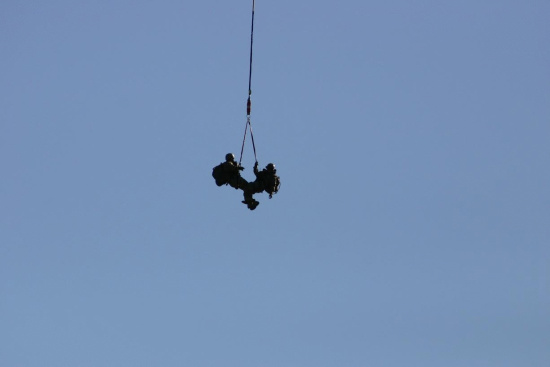 Then the helicopter flew back with two large cargo boxes that was lowered into a trailer.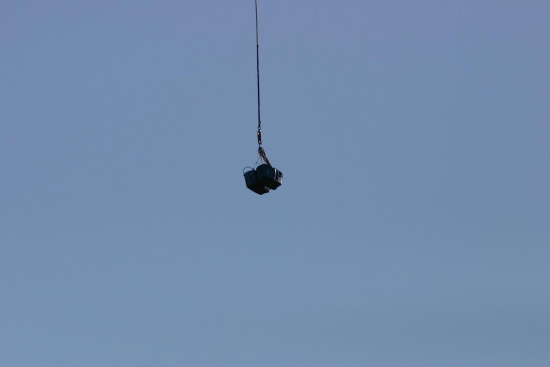 Then it went again offsite (towards the Whitethorn area, Norkunas believes) and returned with a large bag with blue totes strapped to it.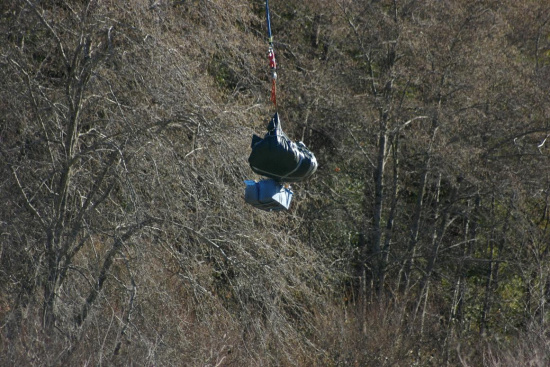 These were also put in a trailer. Then the two pairs of men were returned to the site. And the operation appears to be finished.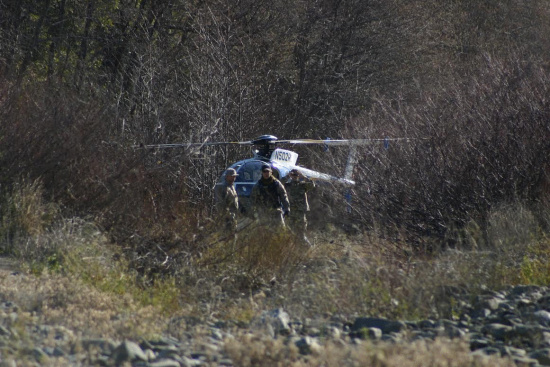 LoCO thanks Bryan Norkunas of PV-Cables, Inc. in Redway across from KMUD. His company manufactures solar panel cables/battery cables and doubles as a shipping center for locals—everything from pallet sized to small packages.