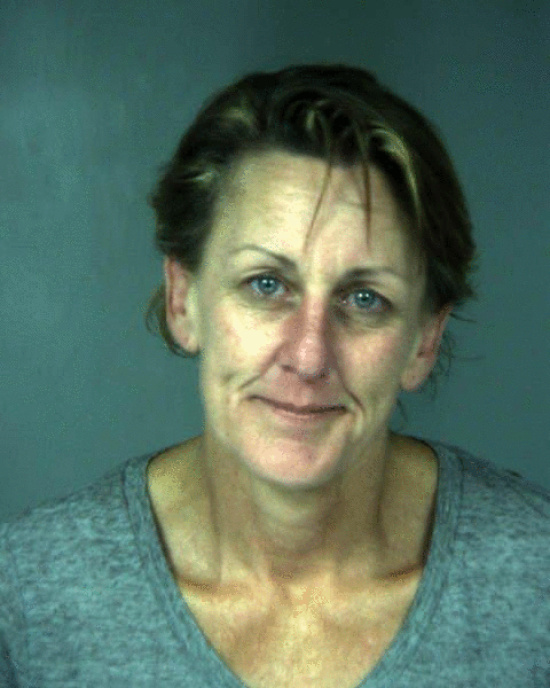 Humboldt Co. Sheriff Press Release:
On 12-06-2013, at approximately 9:00 a.m. a Humboldt County Sheriff's Deputy in a marked patrol car witnessed a 1998 Gold Mercedes speeding and driving erratically on South Railroad Avenue, Blue Lake. The deputy stopped the vehicle and spoke with the driver who identified herself as Karen Marie Palsson, 50 years old, from Arcata. While speaking with Palsson, the deputy smelled the strong odor of marijuana coming from inside her vehicle. The deputy questioned Palsson who told the deputy she had smoked marijuana approximately one hour earlier. The deputy detained Palsson and searched her vehicle. The deputy located approximately two pounds of processed marijuana in her vehicle which was contained in two ziplock baggies. The deputy also located a loaded .44 caliber handgun, a can of Counter Assault bear spray and a small amount of suspected methamphetamine. Palsson was arrested for transportation of marijuana, possession of more than an ounce of marijuana, carrying a loaded firearm in a vehicle, carrying a concealed firearm in a vehicle, possession of a firearm in the commission of a felony, possession of more than 2.5 ounces of tear gas, and possession of a controlled substance. She was transported and booked into the Humboldt County Correctional Facility where her bail was set at $25,000.00.

Anyone with information for the Sheriffs Office regarding this case or related criminal activity is encouraged to call the Sheriffs Office at 707-445-7251 or the Sheriffs Office Crime Tip line at 707-268-2539.
Previously: