UPDATE 10:05 A.M. 2/1/13: According to Mendocino Sheriff, Sgt. Greg VanPatten, the warrant is for making "terrorist threats" and the precipitating incident occurred on January 19th.
###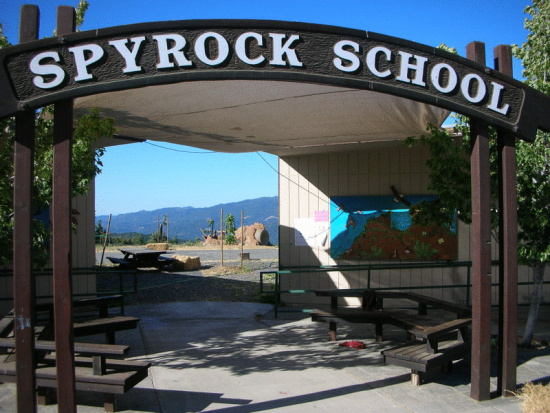 Spy Rock School (Photo from here.)
People across the country are raw from recent shootings involving schools. Tragic events such as that at Sandy Hook Elementary and the driver killed trying to protect a busload of kids have left a nation of parents and children on edge. That edge got a little sharper for some students and their parents at a tiny school in northern Mendocino recently. On January 23rd, the school went into lockdown mode over an alleged threat from a Humboldt Co. man.
Spy Rock School is a tiny two classroom building located in the hills north of Laytonville. Parent volunteers make hot lunches three days a week and, as there is no bus service, many of the families carpool. The school has an old fashioned charm in spite of the modular type buildings.
The details on the day of the lockdown are hard to pin down. Although the teacher of the school, Tim Henry, was originally willing to explain what happened, he later apologized and said that he could not. Instead, Joan Potter, Superintendent of Laytonville Unified School District, provided a short statement giving the minimal outline of the situation. She said, "There was a phone call to the school that was threatening in nature but not directed at students." Someone at the school—-she declined to say who—called law enforcement.
While the school was waiting for law enforcement, every classroom (there are two) were locked and the gates to the school were also locked. What the children did during the lockdown is not clear but handouts at a 2006 Mendocino School Crisis Response Workshop indicated that the teachers should lock the doors, close the curtains and "have students assume Duck and Cover positions."
A warrant has just been issued for the man alleged to have made those threats, Kevin Foster, who owns the Fortuna based business, Southern Heat and Service.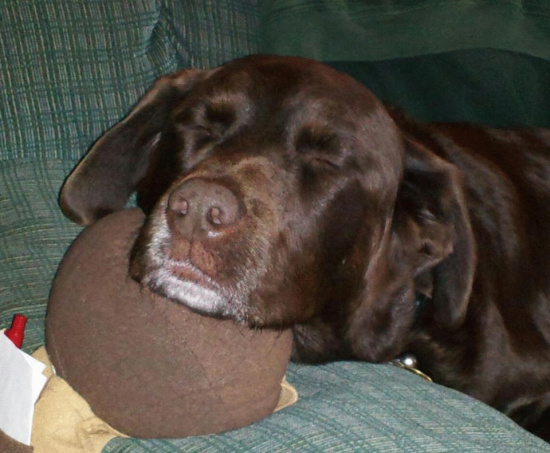 Photo of Bailey asleep comes from Foster's Facebook page (which has since been taken down.)

The story starts with Foster's older rescue dog named Bailey. On a weekend in January, Foster who was staying on a piece of land near the home of Tim Henry, the Spy Rock schoolteacher, let his two dogs out to play. Foster by all accounts was very attached to his dogs, particularly Bailey.
Stories vary but most of them agree that Bailey apparently entered the propery of Tim Henry. Henry shot Bailey as, according to Lt. Kirk Mason of the Mendocino Sheriff's Office, "The dog attacked his livestock."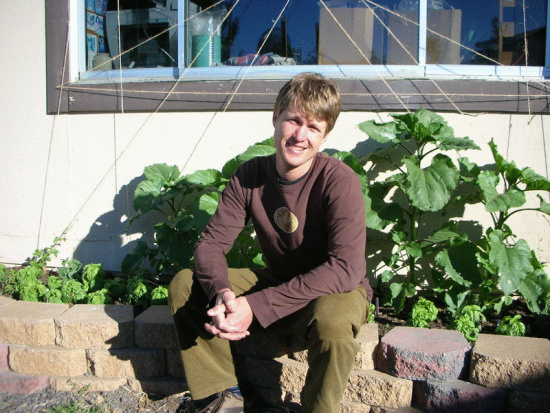 Tim Henry (photo from here.)
Bailey was wounded. Tim Henry went to where was Foster was staying and brought him to where the animal was lying injured. Foster took Bailey to the vet in Eureka where she died. Foster was devastated.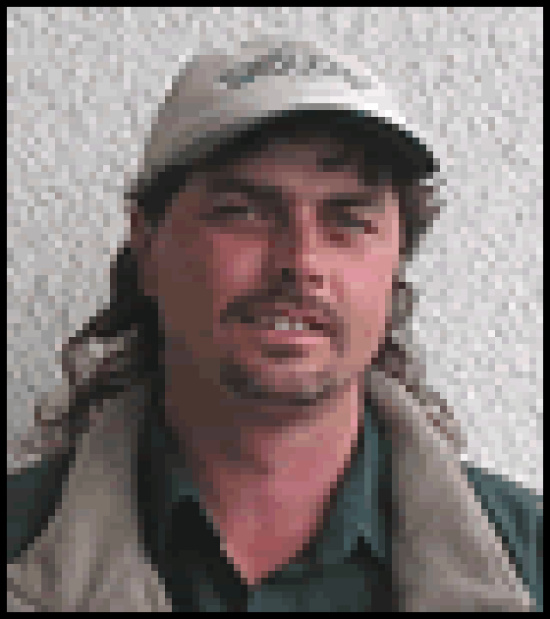 Kevin Foster
On Wednesday, the 23rd of January, Foster called the school. Speaking to an unknown party, Foster is alleged to have made some threats. "The crux of the conversation," according to Lt. Mason, was Foster's desire to "settle up with Mr. Henry."
The school went into lockdown mode. The assumption was that Foster was going to appear at the school immediately. However, after deputies arrived, according to Mason, they made some phone calls and determined that Foster was actually in Humboldt County quite a few miles from Spy Rock school. They then decided, according to Mason, that no one at the school was under immediate threat. However, there was still concern.
That night, according to Mason, "a probable cause warrant was issued for the suspect." Mendocino Sheriff's office contacted the Humboldt Co. Sheriff's office who attempted to locate Foster but were unable to contact him at that time.
A warrant has been issued for Foster by the Mendocino Co. Sheriff.