---
Kai and Kimmel: The Humboldt Connection UPDATED
---
UPDATE: Our friends at the NCJ actually stayed up late and watched the thing.
---
Proving once again that Humboldt County is the de facto center of the universe, Kai the Homefree Hitchhiker is scheduled to appear on Jimmy Kimmel Live tonight. Check it: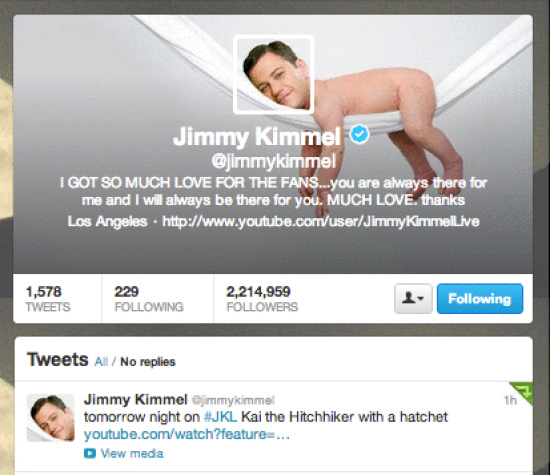 Kai, of course, a hitchhiking, hatchet-wielding hero who claims Humboldt.
Kimmel, of course, a late-night, microphone-wielding talk show host who defamed Humboldt.
Perhaps the former will soften the latter's heart, and HSU's dreams will come true.
---
SHARE →
---