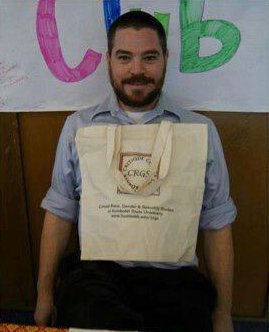 Arcata man Jason Lovell disappeared suddenly Friday night, and his friends and family are desperately worried. They're asking the public's help in circulating the following information:
Jason has been couch surfing and has no apartment or house. He was last seen at 11:45 p.m. and did not return. He has not reported for two days of work. His car has remained untouched with his belongings in it. His phone is assumed off or dead and he has not posted to Facebook since Friday.

Please call the Arcata Police Department at (707) 822-2424 if you have any information. Recovery effort email: aec67@humboldt.edu.

Jason Lovell
Missing since: Jan. 25, 2013, 11:45 p.m.
Age: 32
Missing from: Arcata, CA
Height: 5'8"
Eye color: Brown
Hair color: Brown
Distinguishing marks: Barcode tatoo on calf and cartoon elephants on bicep. Reddish-brown beard. His hair is buzzed and he has a slight beer belly.
Clothing: Fond of wearing beer/punk rock apparel and Vans shoes.