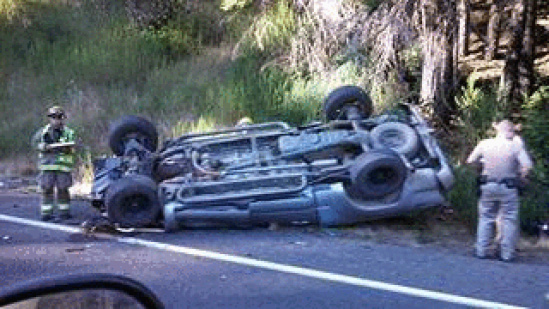 UPDATE 10:05 P.M.: Photo thanks to reader Sue Coutant.
UPDATE 8:30 P.M.: The lane is open.
CHP dispatch is reporting that a silver Toyota Tacoma pickup has rolled over north of Weott. Apparently it hit the bank. One northbound lane has been closed. Follow here for more updates as they become available.