---
(UPDATED) Your Semi-Regular Wonderful World of Local Trains Update
---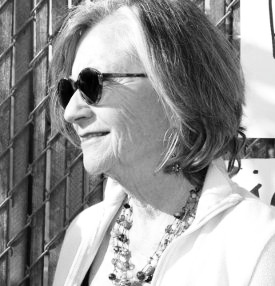 UPDATE 7/17: As predicted, Arcata city council member Alex Stillman was expunged from the NCRA last night. In dramatic meeting that included Ferndale mayor Stuart Titus' attempt to grab the position up for discussion for himself and Eureka mayor Frank Jager morphing into city council member Mike Newman, the committee finally settled, by a vote of 4-3, to remove Stillman and instead appoint Fortuna mayor Doug Strehl to the NCRA board. So there.
For the mind boggling play-by-play, hop on over to the North Coast Journal's blog where meeting attendee Ryan Burns kills it.
# # # # #
Original Post: More local political intrigue, oh boy.
A couple months back, your Lost Coast Outpost poked fun at the breaking-with-tradition appointment of "notorious Arcata liberal" Alex Stillman to the North Coast Railroad Authority Board. Turns out that bit of playfulness was more (wait, maybe less) hilarious than intended. Word coming in to LoCO this morning is that at this afternoon's Humboldt County Association of Governments Mayor Select Committee meeting Stillman may get the axe.
That was fast!
Assuming that is the case, does this clear the way for train-lovin' Fortuna mayor Doug Strehl to jump on NCRA's glory-bound locomotive? Pop that popcorn, kids. Meeting is at 3:30 p.m. today. We'll let you know how bloody it gets.
---
SHARE →
---