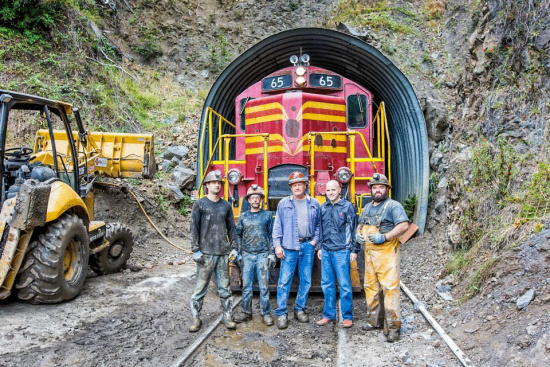 Crew poses outside the Number 1 tunnel today as the engine makes its first trip since an April rockfall closed the westernmost tunnel. (Steve Eberhard - Photo) Left to Right - Iver Iverson, Jr, Jeff Scott, Iver Iverson, Sr., Robert Jason Pinoli, and Raul Elenes, Jr.
The Skunk Train, a beloved Mendocino institution, chugs back into action tomorrow after a rockfall inside the number one tunnel closed the attraction down on April 10th. Full service has yet to be restored as work inside the tunnel is still ongoing.
Today, however, as the photo above shows, the first engine crept through the tunnel. This means that tomorrow, on Wednesday, July 31st, according the Skunk Train's Facebook page, enough equipment will have been brought through to allow a shortened version of the ride to recommence. Operations from Willits to Northspur will begin tomorrow with the full train trip to Fort Bragg offered sometime mid-August.
"Things are progressing well," wrote Robert Pinoli. The company is excited to be back on track.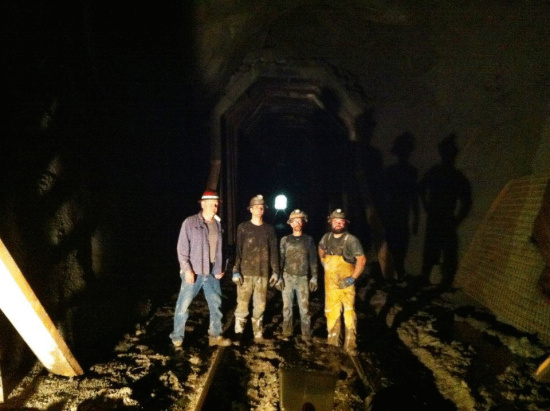 Crew after working in the number one tunnel.