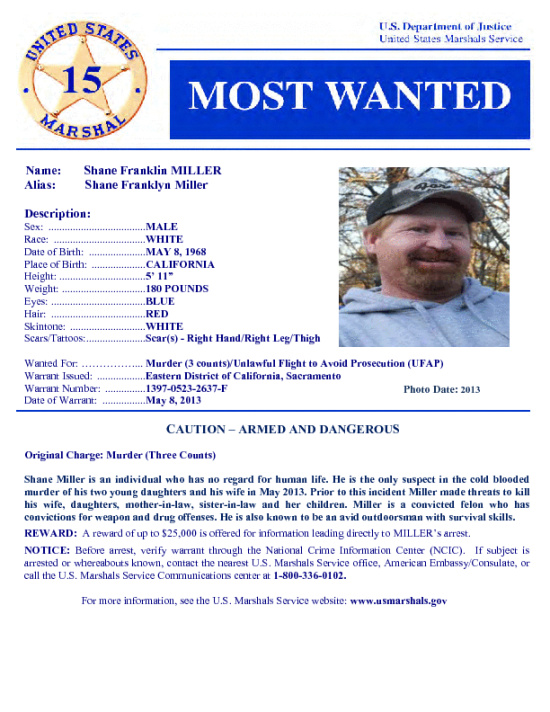 UPDATE 7:41 P.M.: KRCR News is now reporting that while initially investigators thought that Miller may have fled to Oregon, they now (or at least in late June) think he might have escaped to Mexico…(Here's the link to two unsealed documents from the case that show the first line of thought (one ) and the second line of thought (document two.)
UPDATE 6:25 P.M.: The Record Searchlight is now reporting that investigators think that Miller may have fled to Oregon to property bought in another name or with cash.
Original post below———————————————-
Today, the U.S. Marshals Service added Shane Miller, a former Humboldt County resident to its 15 Most Wanted List. (See above for the wanted poster.) Miller is a suspect in the triple slayings of his wife, Sandy, and two young daughters, Shelby and Shasta from the Shingletown area.
Miller was last reported seen near Petrolia, and a massive manhunt had that community locked down for days. Miller's truck was found on a private road but no trace of him has been seen since Wednesday, May 8th.
Previously:
Hat tip to the Record Searchlight.