Flatmo'd: Oyster Fest Greetings
Andrew Goff / Wednesday, June 19, 2013 @ 1:35 p.m. / Flatmo'd!
In this episode of Flatmo'd, the Lost Coast Outpost's weekly celebration of repurposed canvases, local art dude Duane Flatmo envisions what it must have looked like when 2013 Oyster Festival-goin' folks greeted one another. (Note: Duane had other plans on Saturday.)
Ta-da!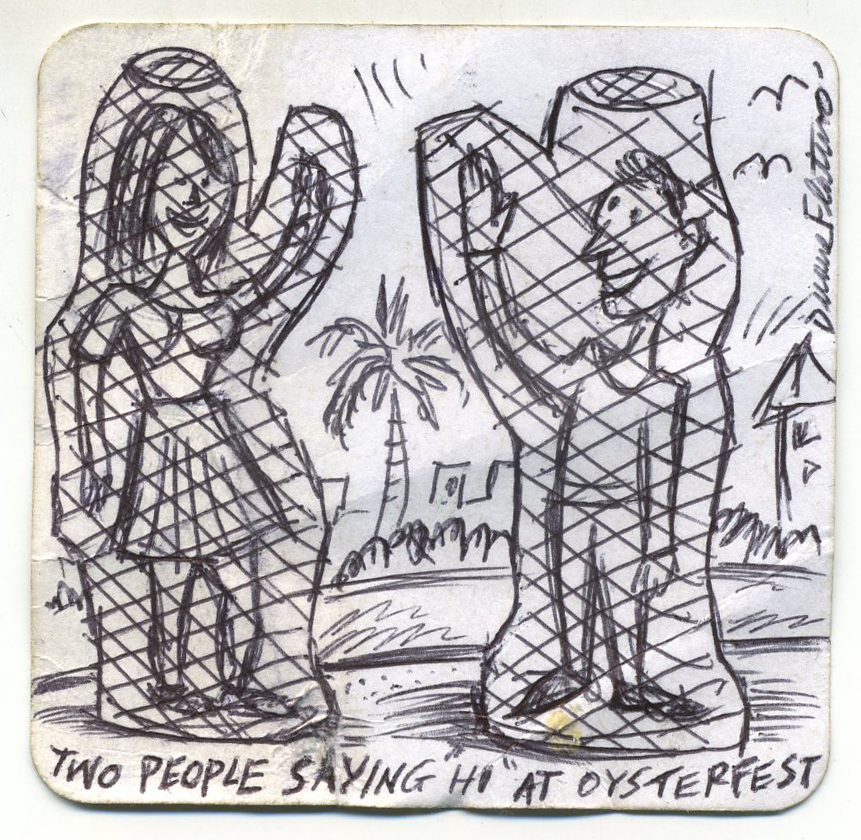 ---