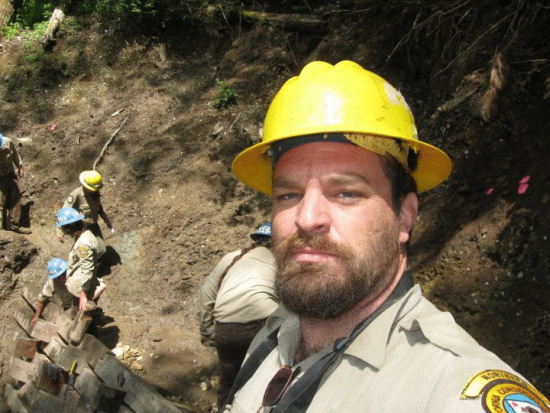 They had just cleaned up breakfast when the dance-off commenced.
If you haven't seen it yet, do it. It's so worth the 61 seconds. It's also the second viral video of 2013 to feature Humboldters. This one stars three dancing California Conservation Corps guys, one of who was just on KHUM.
He was also on Good Morning America today, Gawker, MSN, The Daily Mail, and the Lost Coast Outpost.
Described as affectionately as either "big nature nerd" or "cold-ass honky", Griffith talked about Outdoor Afro, being a high school dropout, and how the CCC changed his life.