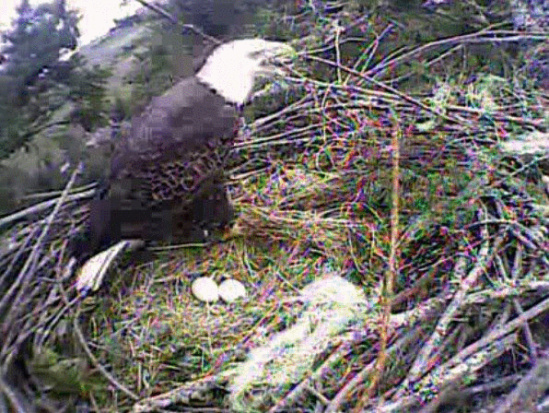 Above is a still taken from the Humboldt Bay Eagle Webcam
and posted to the Humboldt Wildlife Care Facebook page.
The Humboldt Bay Eagle Webcam shows a second egg has been laid in the eagles' nest. Eagles typically lay between one and three eggs.
An eagle cam over the hills from us in Redding shows the eggs from that pair — laid much earlier — already hatching. (There have been some disturbing developments with the Redding pair. One hatchling was eaten by another eagle.)
It usually takes slightly over a month for bald eagle eggs to hatch.