---
CONTEST! Who Can Identify All the Symbols on Hitchhiker Kai's New Face Tattoo?
---
UPDATE: Kai Wanted For Murder In New Jersey (AUDIO)
Kai the Homefree Hitchhiker, Humboldt County's most famous person, just got a new tattoo, y'all! As you can see below, it's a swirling miasma of mystical symbolism perfectly befitting a man of Kai's guru-like qualities.
Take a good look, here, and then join me below the photo for a discussion: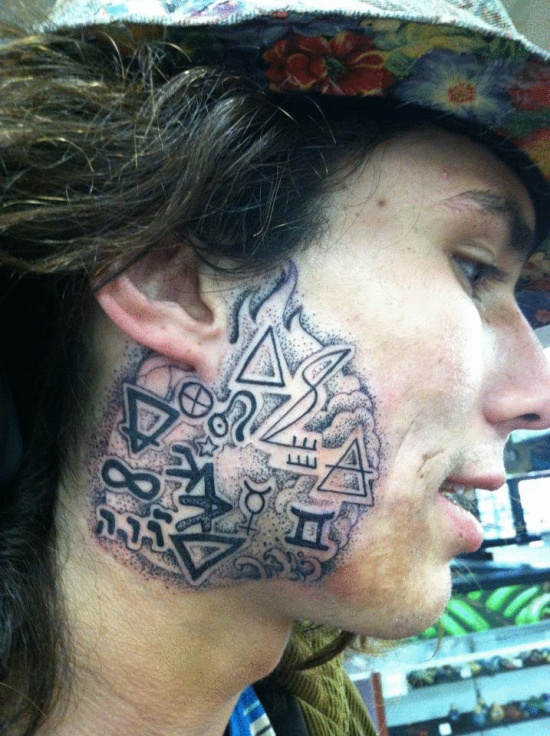 Now, I count at least a dozen symbols on this thing. Some of them are easy. Infinity sign — that's a gimme.
But what are all the rest? What is Kai trying to tell us?
Let's figure it out — together!
I'm going to make this thing into a contest. Enter your theories in the comments below. I'm going to pick a winner, and that winner will win something — an actual, physical thing. Points for identifying the hardest-to-identify symbols and for developing the most persuasive overarching theory of what Kai is trying to say.
And it all starts … now!
---
SHARE →
---
---