---
Meet Your 2013 Rutabaga Queen: Lady Luck! (RUTABAGA BALL PHOTOS)
---
(Click 'em to big 'em.)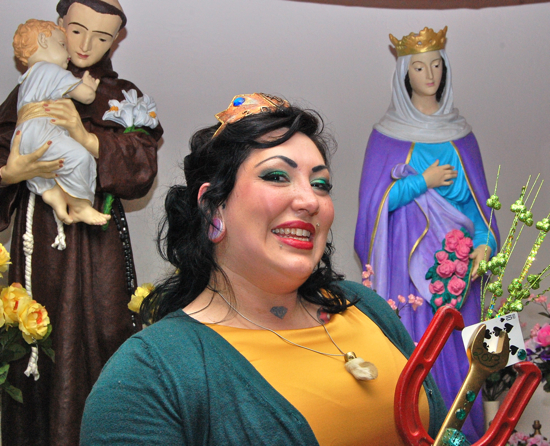 At Saturday night's Kinetic Rutabaga Ball, Taylor "Lady Luck" Depew (above) bested the kompetition and was named the 2013 Rutabaga Queen. (For more on the Johnny BerryPicker-no show controversy of the evening, check out ball emcee Cliff Berkowitz's play-by-play here.)
Your Lost Koast Outpost was on hand to capture the color of the evening, dance erratically and suck back Fat Tires. Time well spent. This morning, we rolled out of bed and remembered we'd taken some pictures.
Here they be:
YOUR 2013 CONTESTANTS: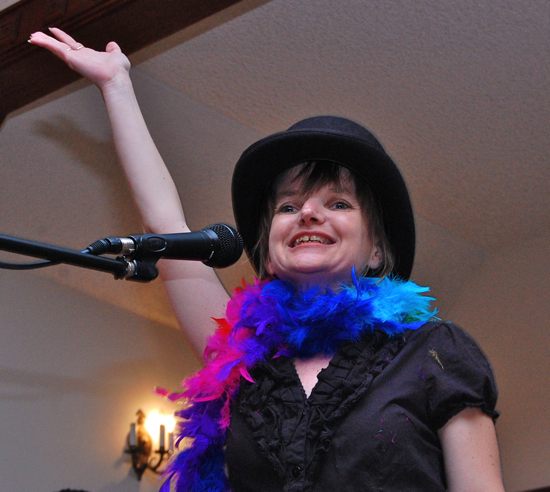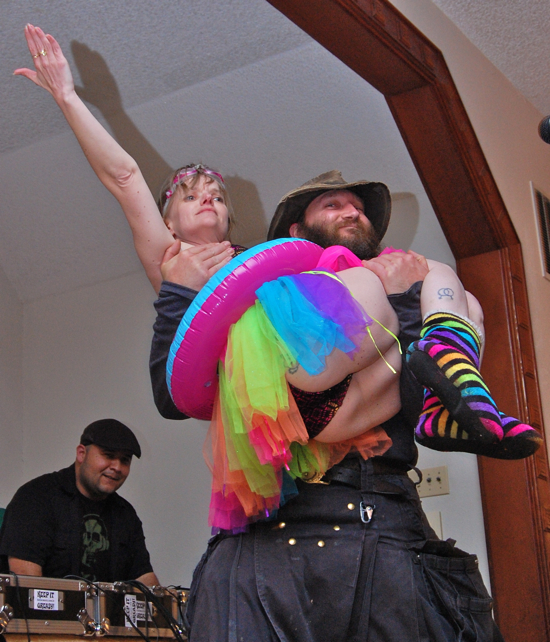 NAWDY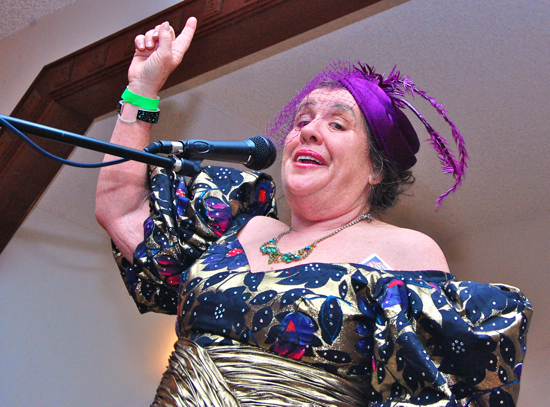 TOOTSIE ROLL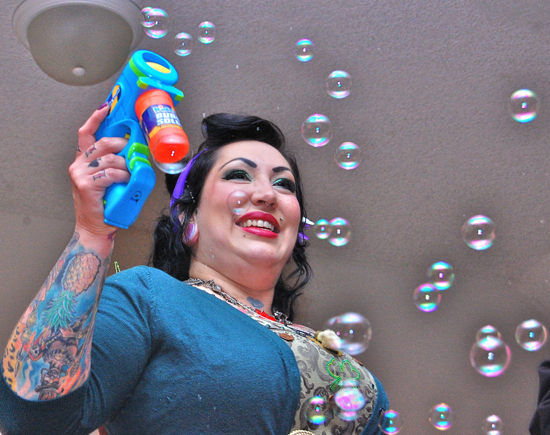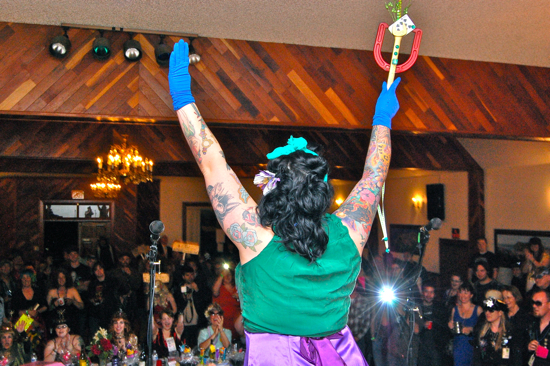 LADY LUCK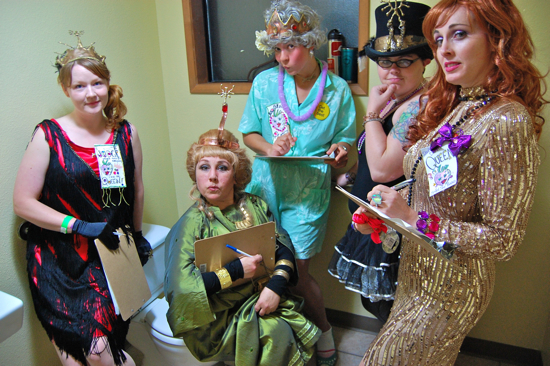 Kinetic Queens deliberate contestant merits in the royal john.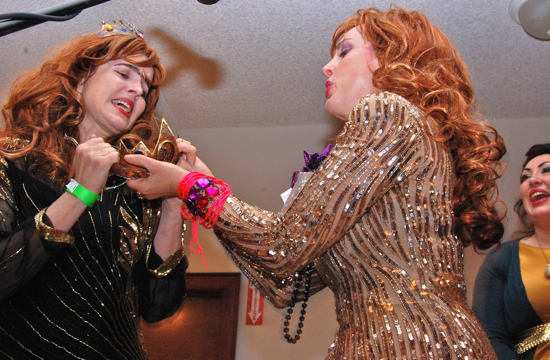 2012 Rutabaga Queen Sohotshe Burns battles an impostor over the Rutabaga Crown.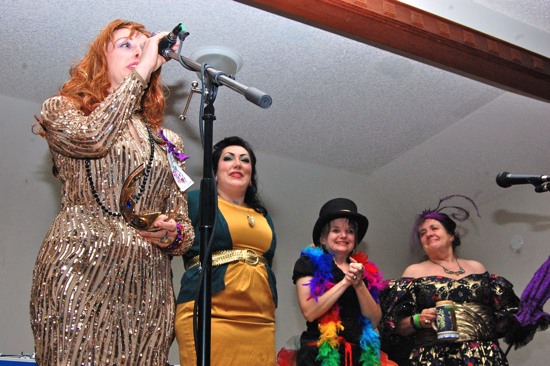 And the winner is …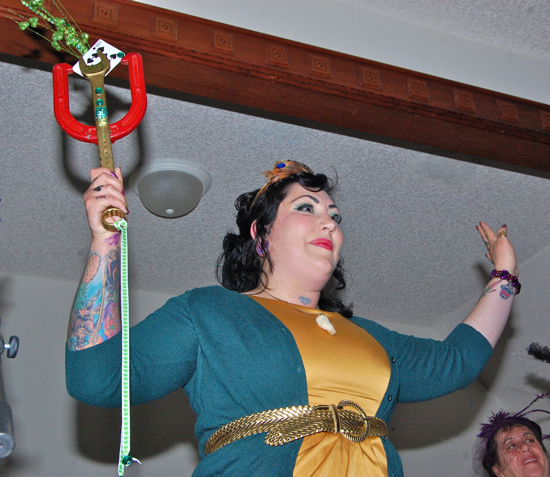 … Lady Luck! Long may she reign and stuff.
THE BALL: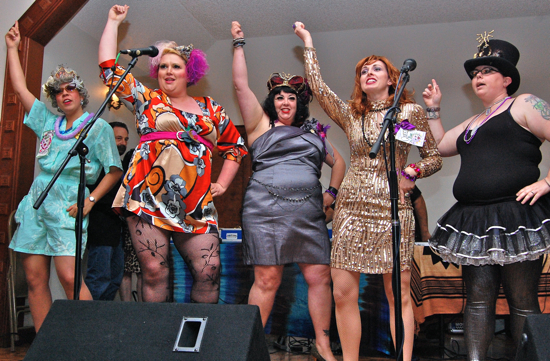 Rutabaga Queens keepin' glory alive.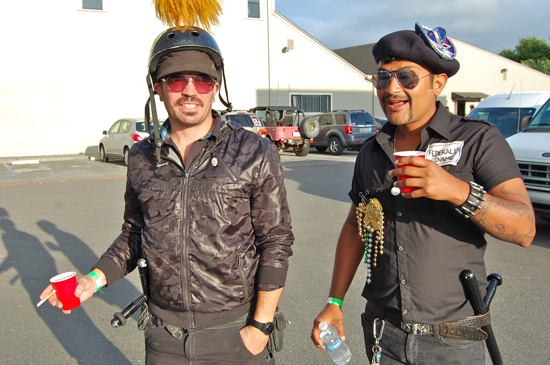 Kinetic Kops totally on duty.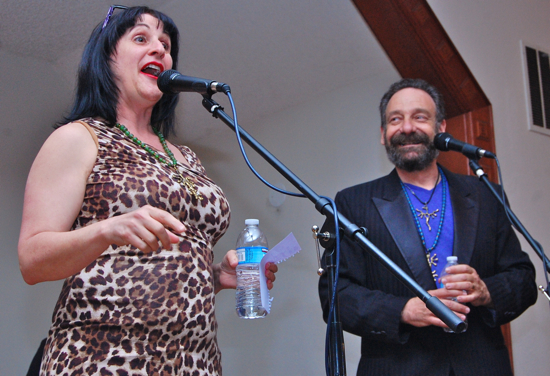 Cliff and Amy: never not in the Kinetic spirit.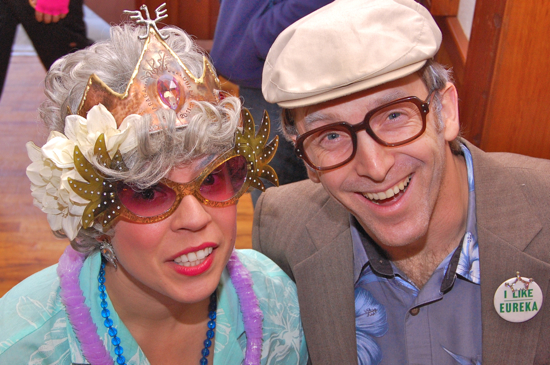 Queen G-Ma and some whippersnapper.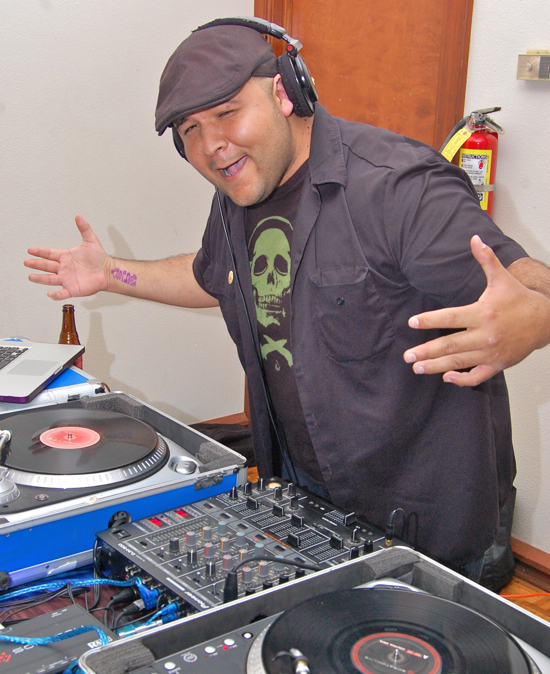 In need of boogie? Apply Pressure.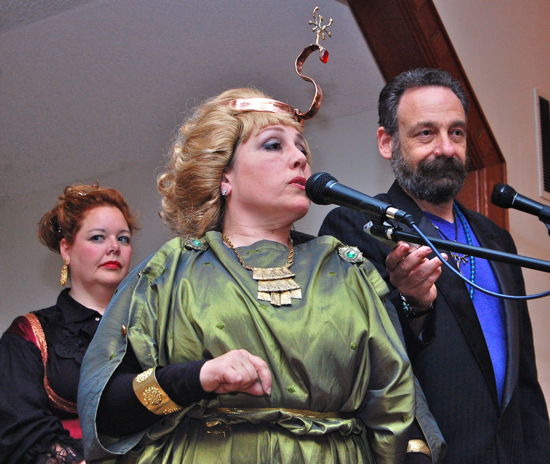 Imperial Empress: Johnny BerryPicker, your reign of terror is over.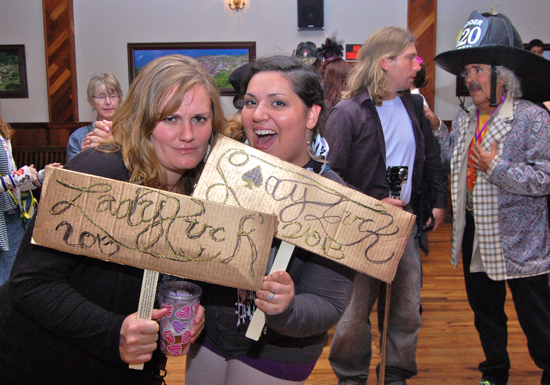 Reppin' Lady Luck.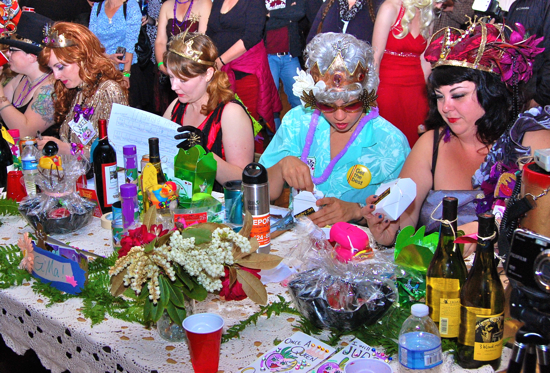 Queens need bribes.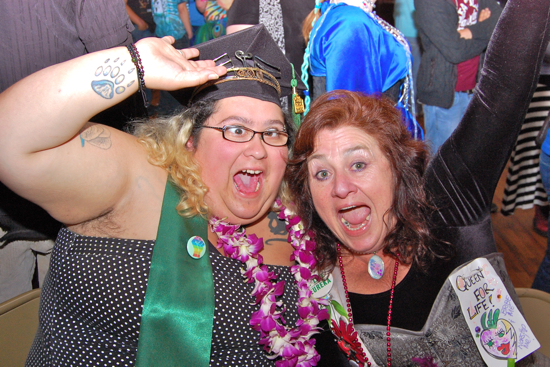 Blue LaRue and Mo' Betta, always regal and reserved.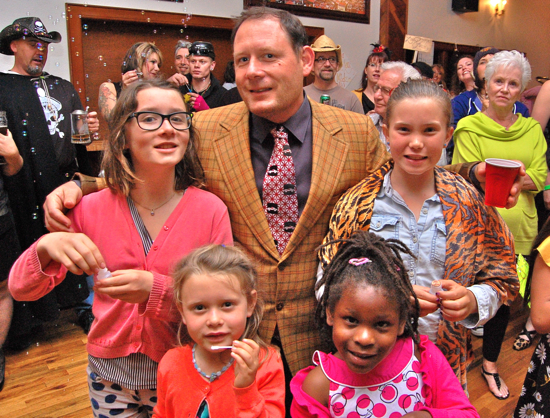 A bunch of kids.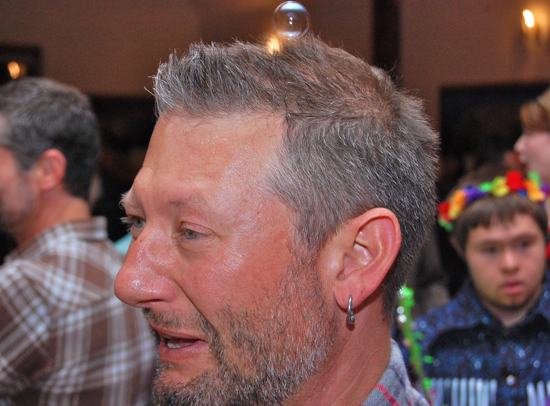 Oh, there were bubbles …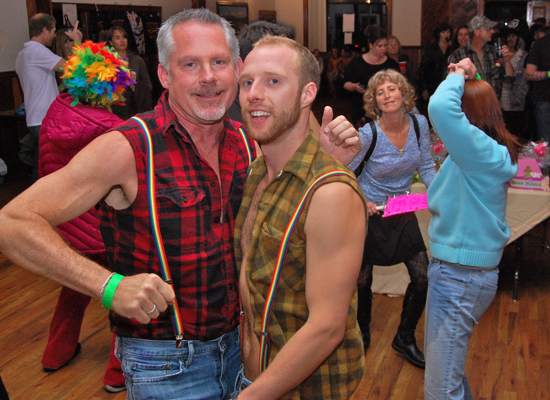 … and lumberjacks …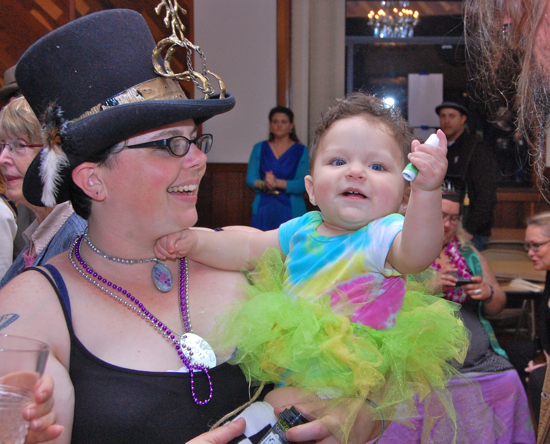 … and the next Kinetic generation to be corrupted.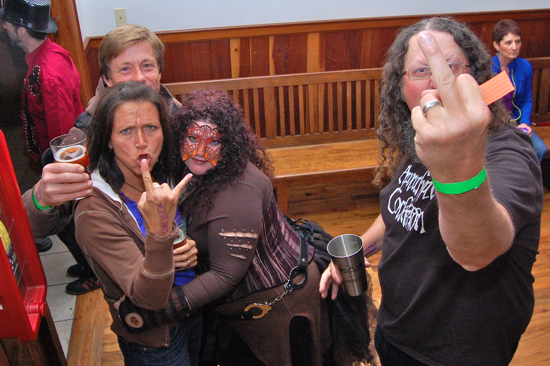 Rawk!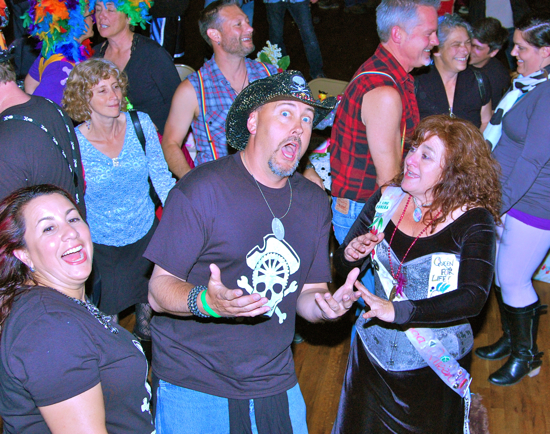 Bobby!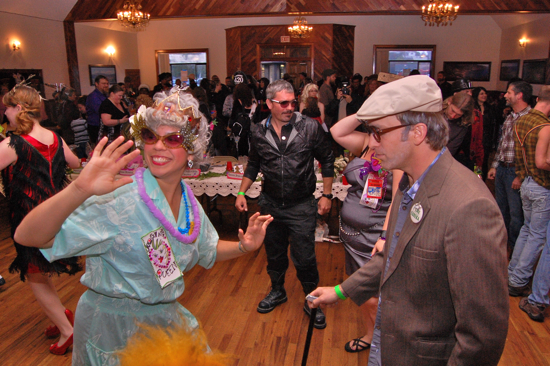 Rutabaga Ball 2013 … what a time we had …
---
SHARE →
---