UPDATE 5/14: News Channel 3 reports on their Facebook page that Kirin was found alive and well in Redding and has returned home.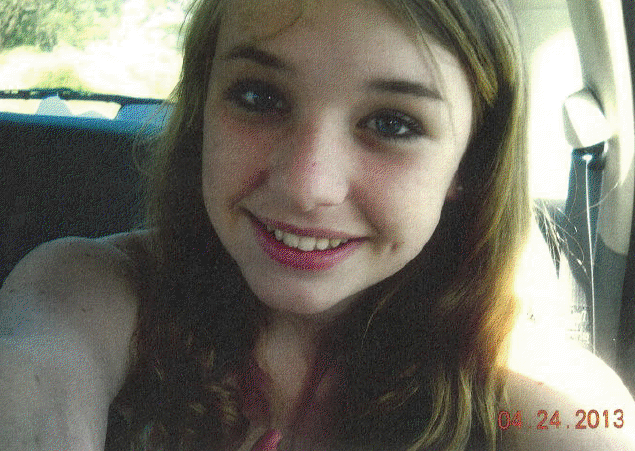 Press release from the Humboldt County Sheriff's Office:
On 05-04-2013, approximately 8:00 p.m. the Humboldt County Sheriff's Office was contacted by the grandmother of a missing juvenile. The grandmother told the investigating deputy her granddaughter Kirin Aurealas Maciel, 14 years old, from Eureka was missing. The grandmother told the deputy her grand daughter has medical issues and she was very concerned for her well being. Maciel left her grandmothers residence on Meadowbrook Lane, Eureka on foot. A friend of the grandmother told her she saw Maciel on foot walking towards downtown Eureka about 4:30 p.m. Deputies checked the area for Maciel and did not locate her. The Sheriff's Office is requesting the publics help in locating her.

Kirin Aurealas Maciel is further described as: 14 years old, white female, 5'3" tall, 140 lbs, blue eyes, strawberry blond colored hair last seen wearing a dark colored sweatshirt and dark colored pants

Anyone with information for the Sheriffs Office regarding this case or related criminal activity is encouraged to call the Sheriffs Office at 707-445-7251 or the Sheriffs Office Crime Tip line at 707-268-2539.