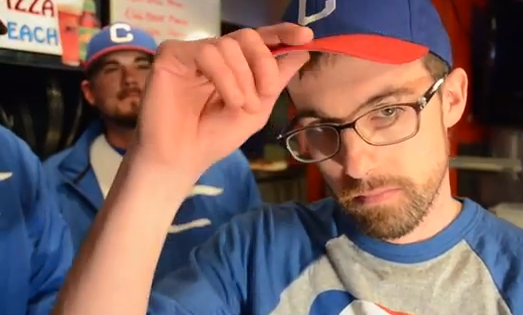 If you've lived in Humboldt for awhile, you know we've had to endure some "oh my"-inducing local commercials over the years (we still love you, Corky). So when one comes along that is creative, funny and well executed, your Lost Coast Outpost jumps to celebrate it.
Thus, check out this spot clueing you in that the Humboldt Crabs baseball season is just around the corner. The ad, shot at Big Pete's Pizza in Arcata, was produced by Mercy Me Productions and directed by Sean Wilson and Montel VanderHorck. Well done, gentlemen.
Now the rest of you enjoy Pete Ciotti's latest star turn as "The Reliever" below.
… and speaking of the Humboldt Crabs: the LoCO is effin' ecstatic to announce that June 26 is LOST COAST OUTPOST NIGHT at the Arcata Ballpark. We made it to the big leagues! Slap us on the behind if you see us! We will note that we picked this night because it is simultaneously COWBELL NIGHT. We support more cowbell.
See y'all in the stands! Go Crabs!