UPDATES:
###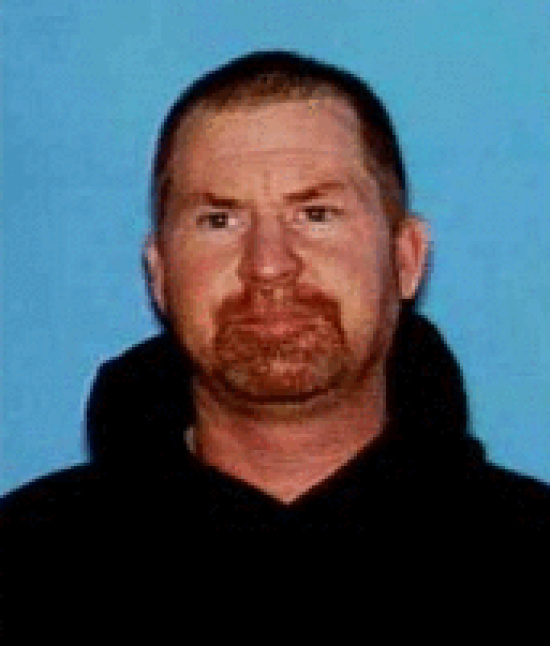 UPDATE 2:45 P.M.: The Lost Coast Outpost has received multiple contacts with information about the situation. We have verified that these people are, in fact, informed.
Shane Miller, the suspect in the Shingletown triple homicide yesterday, has a history of domestic violence with the deceased, Sandra Miller. He has made threats against other people.
Though initial reports indicated that Miller might be headed to Ferndale, other sources say that he has gone recently to the mouth of the Mattole in Petrolia. He is very familiar with Big Flat which is between Shelter Cove and Petrolia. Shasta Co. Sheriff's Office has confirmed that the information about his possible whereabouts are consistent with other reports they have received.
UPDATE 2:14 P.M.:
Shasta County Press Release:
CRIME/INCIDENT: Triple homicide

LOCATION: 28400 Alpine Way, Shingletown, CA

VICTIM(S):

Sandy Miller, wife, 34 years old

Shelby Miller, daughter, 8 years old

Shasta Miller, daughter, 4 years old

SUSPECT(S): Shane Franklin Miller, white male, red hair, blue eyes, 5'10", 200 pounds, DOB 05/08/1968, 45 years of age

SYNOPSIS:

Shane Franklin Miller is a suspect in the triple homicide of his wife and two daughters. Miller is

considered armed and dangerous, possibly having access to a cache of weapons.

Sheriff's Officials are pursuing leads in the Northern California Region, a nationwide manhunt bulletin has been issued.

Suspect is believed to be driving a Gold 2010 Dodge Mega Cab Pickup with a camper shell. CA License #8Z75988

Anyone with information should call the Sheriff's Office (530) 245-6025. The public should not approach Miller, if seen call 911.
###
The Redding Record-Searchlight states that the suspect, 45 year old Shane Miller, sought in connection with Tuesday's triple homicide near Shingletown in Shasta county could have "headed to a cabin in Ferndale, where he may have a cache of weapons."
Miller, whose birthday is today, is sought in connection with the death of "34-year-old Sandy Miller, and two daughters, Shelby Miller, 8, and Shasta Miller, 4." According to the Searchlight,
Miller is 5 feet, 10 inches tall, weighs 200 pounds and has red hair and blue eyes, sheriff's Lt. Tom Campbell said. He is driving a gold 2010 Dodge Mega Cab pickup with a camper shell and California license plate of 8Z75988, according to the Sheriff's Office.