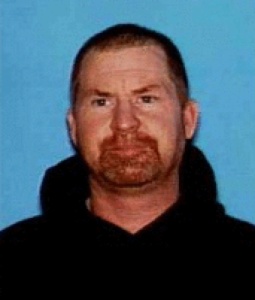 The Lost Coast Outpost just got off the phone with Lt. Wayne Hanson of the Humboldt County Sheriff's Office, who gave us a quick briefing on the manhunt for murder suspect Shane Miller currently underway in the Mattole Valley.
Hanson said that roughly 40 law enforcement officers from a variety of federal, state and local agencies are involved in the search, but that they have not yet turned up anything concrete. There have been rumors that shots were fired near Petrolia earlier in the day; Hanson called those rumors "an urban legend."
The Tour of the Unknown Coast, which is scheduled to go down the Mattole Road on Saturday, will not be canceled, Hanson said. "The Mattole Road is open," he said. "If it was extremely dangerous we'd shut it down." He advised cyclists to exercise caution, but did not foresee that there would be any interruption to the race.
Vic Armijo, the tour's organizer, told the Lost Coast Outpost earlier today that he did not foresee any problems. "The last place [Miller] wants to be is near 500 cyclists, monitored by police officers, riding by," he said.
Hanson asked people to call the Sheriff's Office (445-7251) if they have any information on Miller's whereabouts. He urged the public not to approach or confront Miller if they come across him, but to instead note the location and call 911.
PREVIOUSLY: