UPDATE: Afternoon Manhunt Update: No Leads to Report, But Tour of the Unknown Coast Will Go Forward
###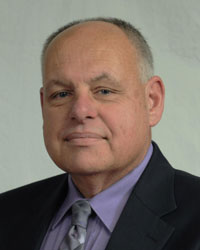 Moments ago, Humboldt County Sheriff Mike Downey gave the Lost Coast Outpost a quick rundown on where law enforcement is in the hunt for murder suspect Shane Miller, whose truck was found yesterday evening in on the Mattole Road east of Petrolia.
Downey said that his personnel and representatives from a number of other law enforcement agencies — local police departments, the Shasta County Sheriff's Office, and representatives from the U.S. Marshal's Service from the North Coast and Sacramento offices — held a meeting at 6 a.m. at the Calfire office in Fortuna in order to plan strategy. Law enforcement will be sending search teams out into the Mattole Valley area this morning.
Short of finding the suspect, the immediate goal is to determine whether or not the suspect is still in the region, and to narrow down the territory where he might be found as much as possible.
"I'm fairly confident that he's in the area, but there still is the slight possibility that someone is helping him," Downey said.
Downey said that the Mendocino County manhunt for suspected killer Aaron Bassler, back in 2011, is very much on his mind. In each case, the suspect — believed to be armed and very dangerous — was intimately familiar with the backwoods in which he took shelter. However, Downey said, the Lost Coast area is much more vast than the Jackson State Forest region where Bassler eluded police for a month, with more backroads in and out of the area.
"There's some logistical issues that make this different from the Mendocino incident," Downey said. "This area is not as containable as the situation in Mendocino County."
###
PREVIOUSLY: