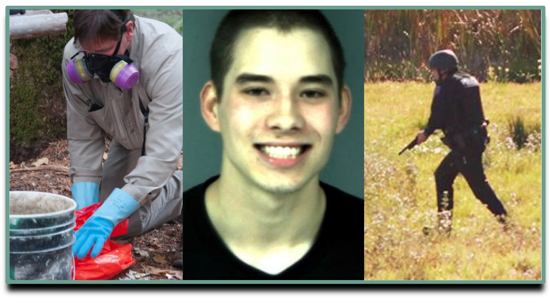 The Lost Coast Outpost's top read/clicked posts of the week Nov. 9-15 compiled with Google analytics:
CRIME/TRAGEDY:
1. MOTHER: My Son Was Shot Outside Eureka High and No One Much Cared
2. Baby in the Fortuna Apartment that Exploded During Hash Making Last Night
3. Possible Shooting Near Cash and Carry off Highway 101
4. Pellet Gun Shooting: 18-Year-Old Suspect Arrested
5. Brief County Manhunt Following Robbery in Kneeland; Suspect in Custody in Eureka
6. Law Enforcement Seeking 16-Year-Old Eureka Girl
7. Bridgeville Man Arrested for Shooting His Rottweiler
8. (UPDATE, FOUND!) 'High Risk' Missing 13 Year Old Boy
9. Fire on Both Sides of Alderpoint Road
10. Eureka High Principal Rick Jordan Outlines the School's Response to Last Week's Pellet Gun Shooting
NON-CRIME:
1. LoCO on the Pot: The Call of the 2013 Emerald Cup — Who Grows the Finest Outdoor Organic Cannabis In The Land?
2. Wandering the Wild Side: A Guerrilla Grow Gets Cleaned Up
3. Boom, Again!
5. Tree Down Blocking Mattole Road
6. Discourage, Dismantle and Deter: A Guerrilla Grow Gets Cleaned Up— Part 2
7. What Humboldt Clicked: 11/2-11/8
8. MATTHEW IN THE MIDDLE: Pay Your Fair Share, Weed Man! — Plus: Matt Lands on His Ass!
9. Q: Will You Help a Local Business Possibly Earn a $250,000 Grant With Two Clicks?
10. Cute Pig Loose in Prestigious Rosewood Neighborhood
PREVIOUSLY: Last Week