Flatmo'd: Sharktober Surfboard Sale!
Andrew Goff / Thursday, Oct. 10, 2013 @ 2:20 p.m. / Flatmo'd!
In this edition of Flatmo'd, the Lost Coast Outpost's weekly swim through the violent currents of the mind of local artist Duane Flatmo, our hero imagines a Sharktober stick sale. Based on a recent true story (with a happy ending).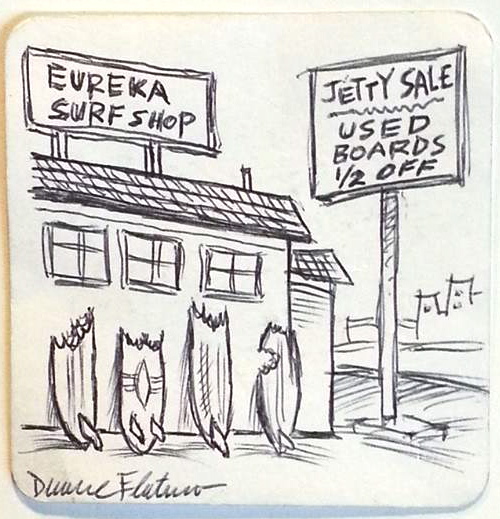 ---