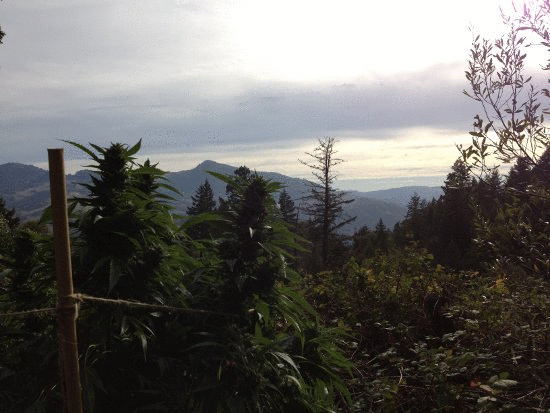 The future of cannabis is uncertain — what is on the horizon?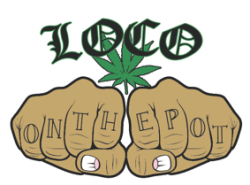 Like the great white shark that lurks in Humboldt's coastal waters, legalization of cannabis lurks in our fair state of California. There's a stoney crew of legalization proponents that smells the blood of changing public opinion, and it is, once again, poised and wanting to strike. But can this stoney shark pull off its attack — i.e. actually get marijuana legalized via the 2014 ballot?
When I say "stoney shark," I am referring to the crew behind the California Cannabis Hemp Initiative 2014 or CCHI 2014. The initiative was cleared to circulate for signatures by the California Secretary of State last month. Proponents of the initiative must gather about half a million signatures (they're shooting for more like 750,000 signatures) by Feb. 24 to qualify the initiative for the 2014 ballot.
CCHI 2014 is also known as the Jack Herer Initiative, as in the Jack Herer (1939-2010), the OG cannabis activist who is perhaps best known for his book The Emperor Wears No Clothes.
Herer apparently wrote the initiative back in the day, but you can read the full text of the 2014 version here. Proponents have been trying to get this baby into law for a long time, like since the '90s. The crew tried to get the initiative on the 2012 ballot, but that didn't happen. (See Ballotpedia for a brief rundown of the 2012 campaign.) They are at it once again. 2014, ho!
I signed up for the CCHI 2014 newsletter last week, and I promptly got a bulk email addressed to "activists" from Michael Jolson. There is a line in the email that says "The Initiative is currently being distributed starting from San Diego and working its way to the Bay Area!" Uh… What about the other half of the state? I gave Jolson a call to try to find out more information about the CCHI campaign plan above SF.
"Everyone knows that this is the time. There's no other time but now. 2016 is too far away," the Santa Cruz-based Jolson tells me straight off. "This is the right time, it's a zeitgeist, it's a critical mass, and we're getting small donations and tremendous feedback from what I call 'mainstream California."
He comes off as passionate and friendly, but he's verbose in a kooky older hippie, cannabis-will-save-the-world kinda way.
He says that if CCHI 2014 eventually passes "we can start bringing in revenue to our state in a sophisticated advanced, fashion of taxation and regulation, and he sells it as a people's initiative — California-born and grass roots. Jolson emphatically tells me that the groups back in Washington D.C. like the Marijuana Policy Project have no business trying to shape and push laws in California. (See LoCO OTP: "Legalization Everywhere" for more on how the executive director of the MPP says legalization will play out nationwide.)
"This government banned cannabis in 1937 on the basis of racism," he says. "We the people need to write our own laws to legalize it and not give the power at all to the government that made it illegal." Jolson believes that if the "government" itself legalizes cannabis, it will overly tax and overly regulate, whereas CCHI 2014 will keep the taxation of cannabis at a low rate.
Hmm… Taxation. So the initiative says cannabis "shall be regulated in a manner analogous to California's beer and wine model, and as for taxation, according to the initiative's summary, CCHI caps the excise tax for commercial sales at 10 percent of retail price, and it caps the license fees for commercial production, distribution, and sales at $1000.
With California's Alcoholic Beverage Tax program, the excise tax on beer and wine is paid by manufacturers, wine growers and importers. Beer and wine are taxed at a rate of $0.20 per gallon. I'm not sure how to translate that information into comparable weed terms, however, the tax on tobacco is easier (at least for me) to comprehend.
California tax on tobacco is $0.87 per pack of 20 cigarettes and the federal tax is $1.01 per pack of 20 "small" cigarettes. According to my cig-smoking friend, a pack of American Spirits generally runs upwards of $7. Going off of the conservative $7 mark for the total price of a pack of American Spirits, the California tax collected is about 17 percent and the federal tax collected is about 19 percent. (The tax rate would be higher for cheaper cigs, like Camels.)
CCHI is to cap the tax rate on commercial cannabis sales at 10 percent, which is less than tobacco tax at both state and federal levels. Granted, the social costs associated with tobacco use are high… But still, at least the figures give some perspective. My point is, opponents of this initiative might blow some swiss cheese-style holes through this thing on the taxation angle.
Here's another snippet of CCHI that may ruffle some feathers — Provision II.1:
"Enactment of this initiative shall include: case review for the purpose of amnesty, immediate release from prison, jail, parole, and probation, and clearing, expunging, and deletion of all cannabis hemp marijuana criminal records for all persons currently charged with, or convicted of any non-violent cannabis hemp marijuana offenses included in this initiative which are hereby no longer illegal in the State of California. People who fall within this category that triggered an original sentence are included within this provision."
Amnesty for cannabis offenders. Wild.
Back to Humboldt County and the Emerald Triangle. Here's what Jolson says: "We have a representative in Eureka, and we want to appeal heavily to the Northern California area. Here's the pitch: Legalization is coming, regardless if the growers want it or not, so you want to look at how best to legalize. We feel our initiative is the best one for the growers because it's low taxation, low regulation and it allows for the 'home brew' model so that all of us — ages 21 and over — can grow 12 pounds per year without a note. And for only $1000 you can become a commercial producer just like the wine growers."
There's the pitch! Anyway, Jolson says the CCHI 2014 crew plans to embark on a "massive educational campaign" in far NorCal — "we want to appeal big time up north, but people need to be a little patient because we're so grassroots."
I reached out to this representative in Eureka — Tammy Newcomb, the NorCal regional director of CCHI 2014, but it was Mark Newcomb who actually called me. Mark is the spokesperson for CCHI 2014. In the voicemail message that he left me, Mark said that he could give me more information on how the campaign affects "the growers and the industry in Humboldt County and the tri-counties." Perfect, right?
When I got Mark on the line, however, he immediately launched into his personal history as a longtime medical marijuana patient and activist. He told me a proud story about how he met Harvey Milk back in the day. He spoke at great length about his fears over fallout from the Fukushima meltdown and the need for research on the potential of cannabis to counteract cancers.
Like Jolson, he comes off as passionate and friendly, but he's verbose in a kooky older hippie, cannabis-will-save-the-world kinda way.
When I finally steered him onto the topic of Emerald Triangle growers, he said the few growers he's talked to about CCHI are "worried about how legalization might hurt the market, might hurt the strains." Then Newcomb promptly dismissed the worries of those few local growers because, according to him, cannabis "is going to be supporting states if not nations."
Mark Newcomb did not give me much detail on what to expect from this "massive educational campaign" locally. It turns out, his role as the spokesperson in the CCHI campaign is to talk to more influential people like "the scientists and the authorities" and celebrities like "Woody Harrelson or Montel (who's in Europe right now)."
OK, then.
The only information that he gave me about what to expect locally is that the CCHI 2014 crew is working its way up the coast from SoCal, contacting volunteers, recruiting people to get out in the streets to spread the word. He did say that campaign materials were sent up here to the NorCal regional campaign director (Tammy Newcomb) to distribute. You can email Tammy Newcomb at privacylawadvocatelda@gmail.com, follow her on Twitter or find her on the Facebook if you want more info on the CCHI game plan for far NorCal.
The CCHI 2014 campaign will undoubtedly be interesting to watch unfold. LoCO - OTP will keep ya posted.
###
One more thing — I gotta plug the newly revamped Savage Henry Magazine website. The magazine content is now online, so now you can read the most recent in my series on Humboldt's most eligible bachelors and bachelorettes on the interwebs.
Happy Sunday, readers.