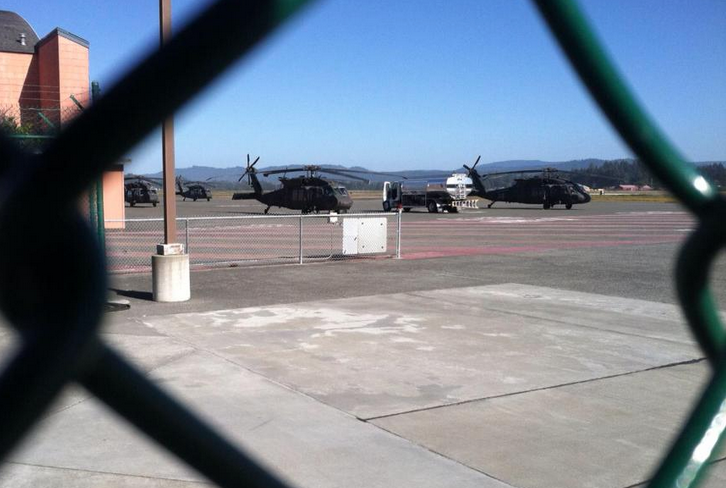 Pic submitted by LoCO Facebook friend Tim Shreeve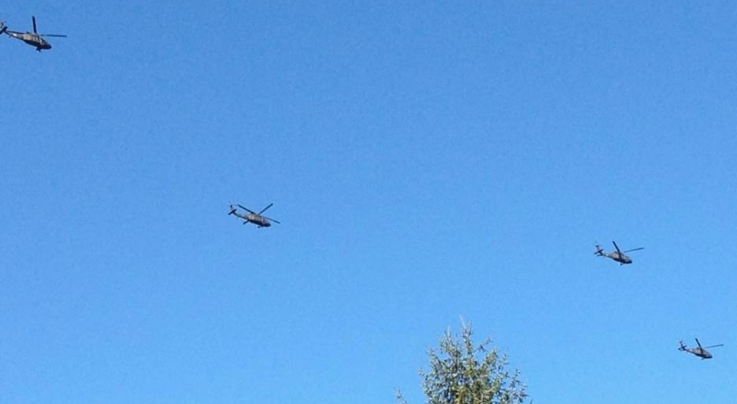 Pic submitted by friend o' the LoCO Liz Lasater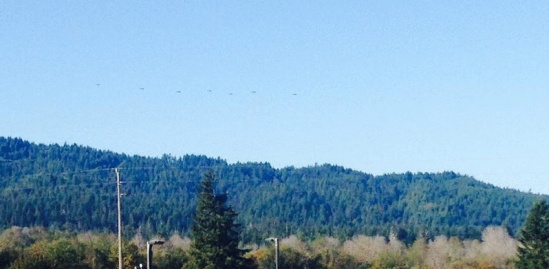 Pic submitted by LoCO Facebook friend Josh Reed.
Just three days after the Canadian Air Force occupied California Redwood Coast — Humboldt County Airport, a squadron of birds belonging to the U.S. Army has arrived to take back the skies!
Reports started flying into LoCO central roundabout 10 a.m. Apaches spotted in Blocksburg! Phillipsville! Up Jacoby Creek! Kneeland! Over Valley West! Come to ground at the airport!
The airport's Emily Jacobs tells us that these are Blackhawk and Apache helicopters. They stopped at ACV to refuel. Airport snaps below: