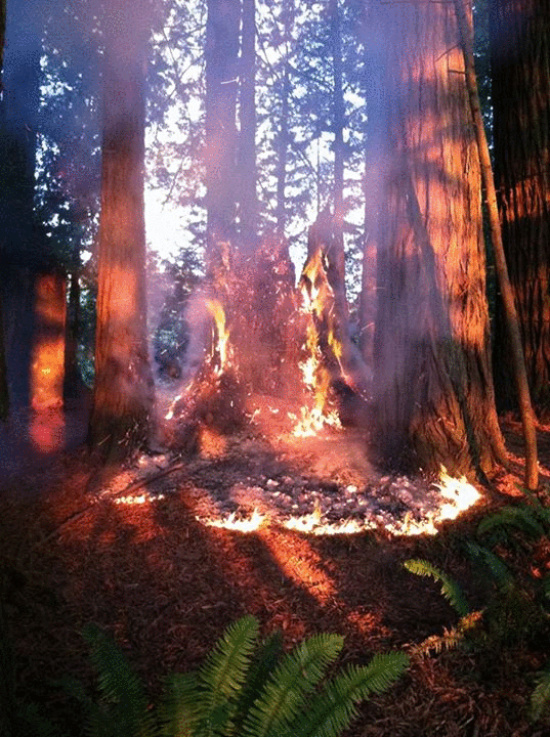 Arcata Police Press Release (from Facebook):
On 10/16/2013, at approximately 6:00 pm, officers from the Arcata Police Department along with firefighters from the Arcata Fire Protection District responded to a report of smoke in the Arcata Community Forest.

Responding personnel discovered a large old growth stump onfire. Investigators deemed the fire was suspicious in nature. It is unclear if the fire was arson or the result of a warming fire left unattended.

The APD would like to remind everyone that with the onset of colder weather there is typically an increase in the number of persons lighting warming fires. Often times these fires are left burning or grow out of control. Please report any signs of suspicious smoke or unattended fires immediately by calling 911.