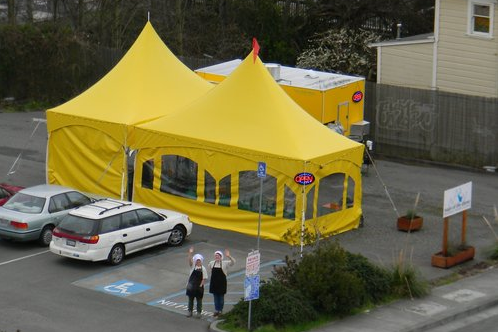 The owners of Naan of the Above are looking to retire. Are you foodie enough to take the reigns? NOTA release below:
Naan of the Above Indian food in Arcata has been in business for over 3 years and we are now looking for a buyer to continue operations. Don't worry, our doors will remain open until a new owner is found.

We want to thank everyone who has overwhelmingly supported us in the three years since our opening. The regular customers, as well as the new faces we see every day, have made our family's experience running Naan of the Above a joy.

Started by Alissa Sobo, an HSU graduate who moved away from Arcata due to her spouse's job relocation, Naan of the Above is now primarily operated by Lee and Barbara Sobo who are looking to finally retire after managing the business for 2 plus years on their own! Grandkids and camping are calling their name.

We are looking for a passionate foodie to continue operations of this profitable business! Spread the word! Interested parties may contact lee@naanoftheabove.com or call 707 267-4832 for more information.