UPDATE, 1:48pm. It looked like this. Thanks to Addie for the picture.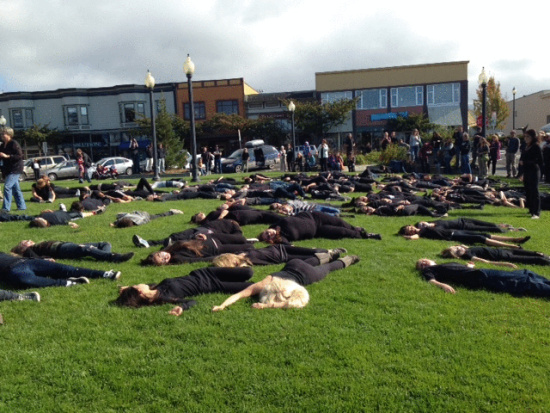 UPDATE, 1:18 pm: Zombino preview.
UPDATE, 12:56 pm: KHUM Listener Lance reports that the Arcata Plaza dancing prophecy is coming to pass.
###
UPDATE, 12:49 pm: Zombies are boarding the bus in an orderly fashion.
# # #
12:42 pm: As was foretold on today's Lowdown, zombie sightings are coming to us from Arcata. First report: Zombies got off school buses at Murphy's in Sunny Brae (see below).
[PS - What is the scientific term for juvenile zombies?]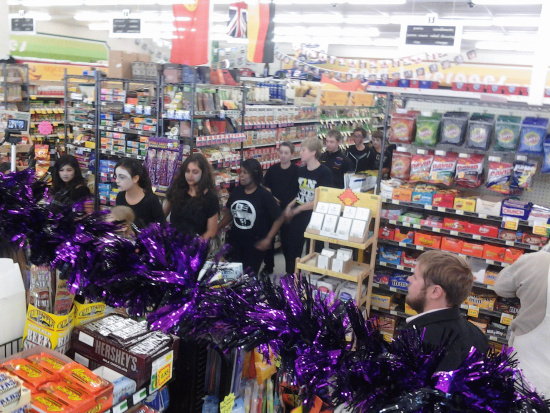 Thanks to KHUM listener "Macho Dan" in Arcata for the photo.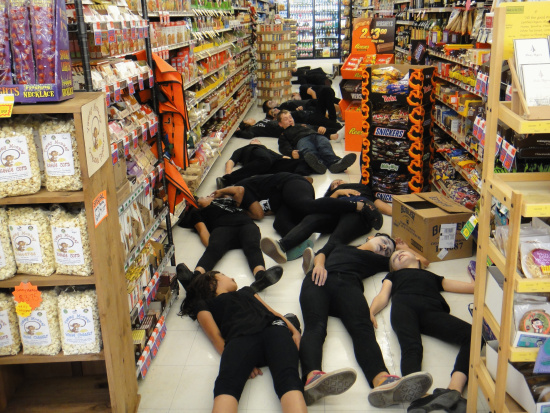 Thanks to KHUM listener Holly for the photo