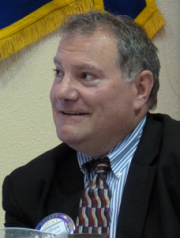 By the time you're reading this many voters will have already cast their ballots and many of local races will be over.
Oh, I know what you are saying, "But Matthew, we don't vote until Tuesday, November 5."
If you are saying that then you don't understand the dynamics of elections, especially odd off-year elections with low voter turn-out.
I'm the type of political and math geek that analyzes election numbers going back twelve years and then makes extrapolations on current voter rolls.
Who are probable voters?
What are the party break-downs (Democrat, Republican, Green, Independent) percentages?
What's the percentage of Vote By Mail (Absentee Ballot Voters) versus polling place voters?
The Humboldt County Elections Office mailed the Vote By Mail ballots yesterday (Monday, October 7). That means 65-75% of the probable voters will receive their election ballots in their mailboxes today and many of these voters will check the boxes for their favored candidates, sign their ballots and return them within the first few days.
There are only a couple, if not one single race on most ballots, depending upon where you live. Here in Eureka we only have one single race on our ballots – Eureka School Board where incumbent John Fullerton is challenged by Lisa Ollivier. That's it. Incumbent School Board members Wendy Davis and Fran Taplin are running unopposed. One race for Eureka and the surrounding areas that feed into Eureka Senior High School including Freshwater, Kneeland, Cutten and Pine Hill. If you live Humboldt Hill to Loleta, you should have the Eureka School Board race along with the College of the Redwoods Board of Trustees, Area 2 race that has three candidates vying for that position. Some of these other outlying areas may include a Municipal District race.
Are we voting for President of the United States?
Nope
United States Senate?
Nope
United States Congress?
Nope
Governor?
Nope
State Senator?
Nope
State Assembly?
Nope
County Board of Supervisors?
Nope
City Council?
Nope
This is an odd-year election where we vote for Harbor Commissioners, Water Districts (they're no longer called Water Boards as that's reserved for Guantanamo Bay), Municipal Districts, School Boards, Fire Protection and Sanitation Districts.
Pretty sexy, huh?
Which is why the voter turn-out will probably be down around 20-25%.
Typical demographics for Humboldt County races break down to Democrats having a 60% to 40% voter edge over Republicans. However in the Eureka School Board race, the numbers narrow down to 44% Democrats to 40% Republicans. Even though more Democrats are registered to vote, Republicans vote more often in this race.
Also the votermetrics favor Fullerton as this voting base includes Freshwater, Kneeland, Cutten, Pine Hill, Humboldt Hill and Loleta. More homeowners with jobs versus renters on a government check. Think Rex Bohn's 2004 Eureka City Council race (40%) versus his 2012 Humboldt County 1st District Supervisor race (63%). I personally know both candidates John Fullerton and Lisa Ollivier and wish them both well. As the saying goes, this election will come down to the candidate that gets out the vote.
And for all you anonymous commenters out there, political power does not go to those that live in an area, but those that register and actually vote. I can already hear one of my favorite anonymous fans commenting how 80% of the registered voters couldn't even bother to vote and that doesn't include all those who didn't even bother to register to vote in the first place. My point again – political power goes to those that show up.
Good luck to all candidates and remember that voting is a privilege, so please vote. If you don't vote, you can't complain for the next four years.