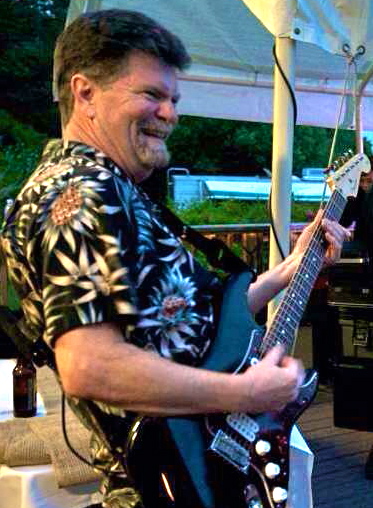 Word spread through social media this morning: Longtime Humboldt County musician Eldin Green passed away last night due to complications with cancer. His wife Theressa and sons were with him when he died. He was 58.
For years Green was the heart and soul of one of Humboldt County's most beloved and tireless party bands Dr. Squid, covering vocals, guitar and saxaphone duties, while also finding time to write and record his own original music. (Listen to Eldin's album Unbiased Opinion on HumboldtMusic.com here and watch the video for the song "Come On Jane" below.)
On a personal note, I worked with Eldin for four years at St. Joseph's Hospital where he worked his day job as a respiratory therapist. When working with patients, people often at their lowest point, he set a standard of being simultaneously professional, efficient, caring and compassionate.
And, yes, dude played a mean sax.
R.I.P., buddy.