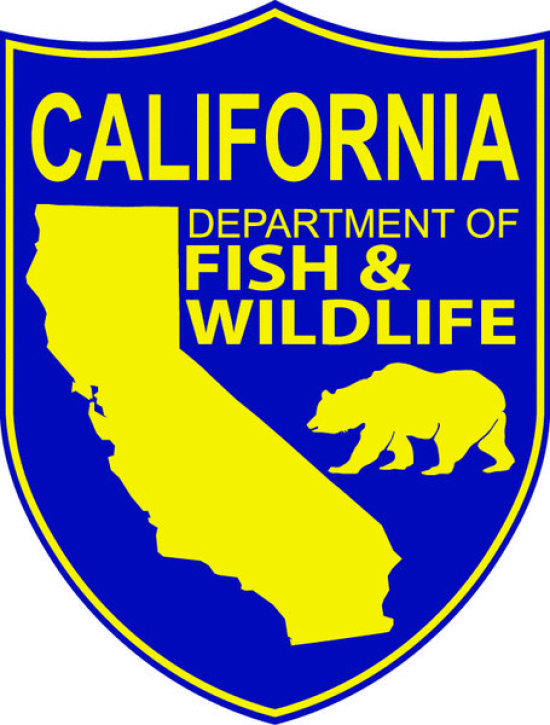 On Sunday between 2 P.M. and 6 P.M., the Department of Fish and Wildlife placed a checkpoint on Hwy 36 at a strategically selected spot. According to Warden AJ Bolton, there two men were caught carrying marijuana and a loaded pistol. Bolton says the operation which was intended to put the agency in the public eye and remind people to follow the wildlife laws was quite successful in multiple ways. "We checked 176 vehicles, issued thirteen citations. Seven for wildlife violations. Five citations for vehicle code violations." Plus, he says, the agency was able to remind the public about its mission.
There were two arrests—Coty Hepler and Tanner Gibbs, the two men with marijuana were arrested at 4 P.M. and booked into the Humboldt Co. jail.
In addition, a person who collected an untagged deer from a roadside kill was cited as were several people for upland game bird and fishing violations.
Bolton said, "ten to fifteen agency vehicles and around 15 officers from Humboldt, Del Norte, and Trinity County participated in the event." The checkpoint, he said, was strategically chosen to be on the opening weekend of deer hunting season in B Zone. Hunters from Shasta-Trinity National Forest and Six Rivers National Forest as well as fishermen from Ruth Lake often use this "a main route."
According to Bolton, The officers stopped vehicles heading westbound, explained who they were, and asked if they had been hunting or fishing or had any game in the vehicle. If the occupants fit that criteria or if they were observed in violation of a law, they were waved to the side and had a more intensive interview.
"Most of the people who come through are legal and law abiding hunters," Bolton explained. He said that to these people, the stop provided a helpful resource. "It is a requirement that successful big game hunters have their tags countersigned by someone authorized. This stop provides a service to them out in the field" as the hunters can have their tags signed by the officers.
"We screened most everybody coming down Hwy 36," he said. "I'm anticipating holding another one but I just don't know when."