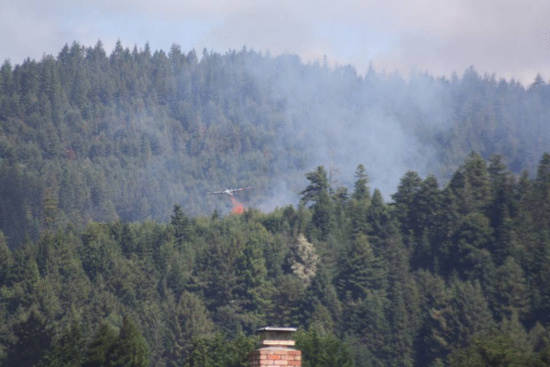 Photo by Lost Coast Outpost reader Cindi Chacon.
Multiple Lost Coast Outpost readers are telling us that plenty of air resources are currently being scrambled to attack a fire in the woods near Newburg Park in downtown Fortuna. Reader Cindi Chacon sends the above photo.
More coming…
UPDATE, 1:22 p.m.: Scanner traffic indicates that they're having the damndest time getting ground crews to the scene of the fire. Rugged terrain, few roads. Luckily it seems they've got plenty of aircraft (see photos below). The fire is in or near the Fortuna side of Headwaters Forest.
###
UPDATE, 1:20 p.m.: More photos from Lost Coast Outpost Superfriend Cindi Chacon: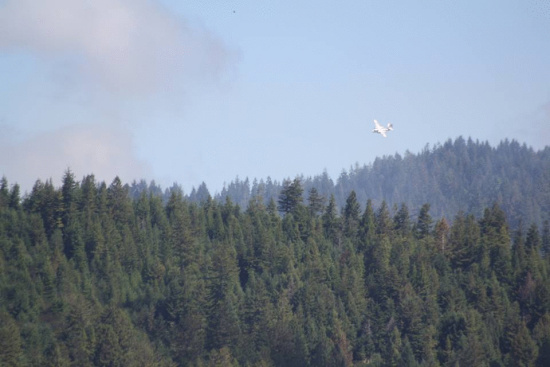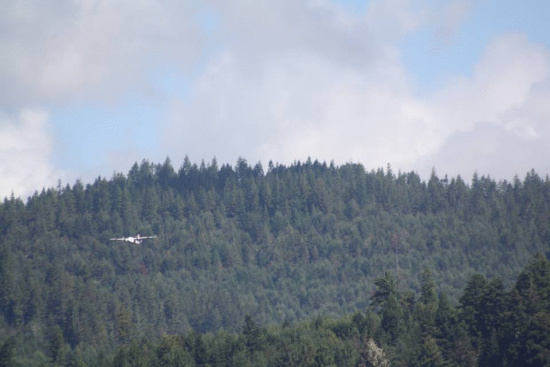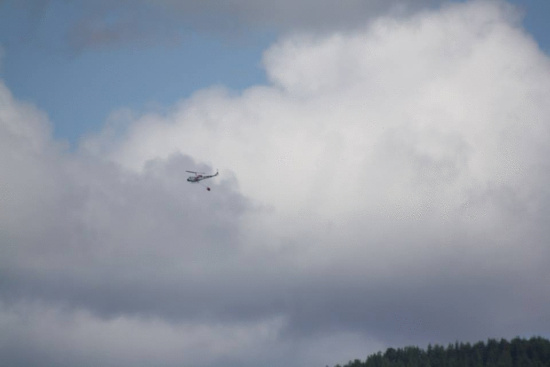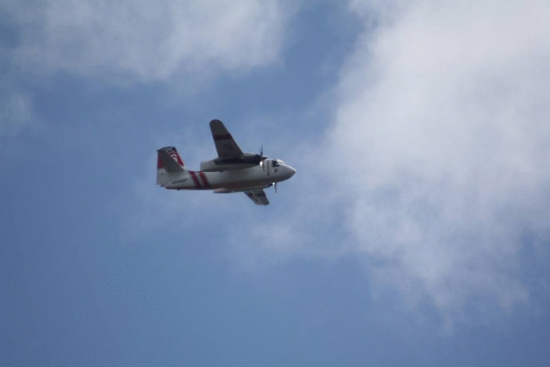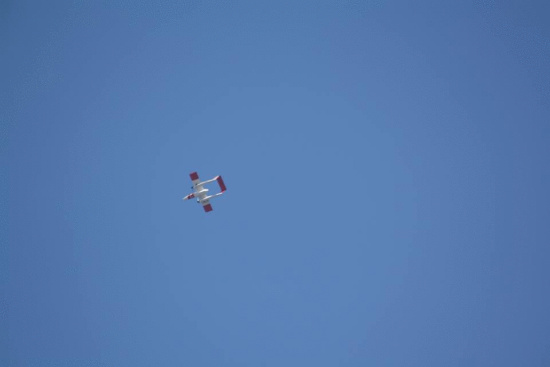 ###
UPDATE, 12:52 p.m.: They're calling it "The Palmer Incident." Firefighting inmate crews are being called in from the High Rock Fire Camp, which is operated by the California Department of Corrections.
###
UPDATE, 12:49 p.m.: Scanner traffic says that the fire is up to between an acre and a half and two acres. Fire engines are working on find access to the area.
###
UPDATE, 12:41 p.m.: KHUM listener and Friend O' the LoCO Julia Graham-Whitt sends another photo. They have a helicopter in the air, too: