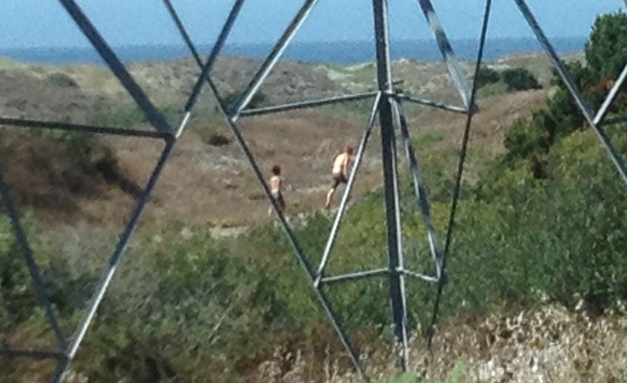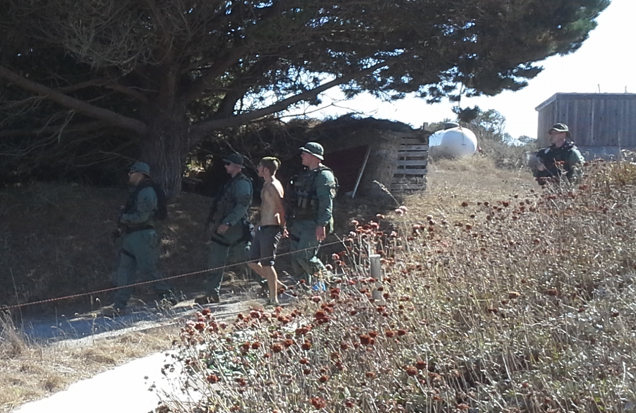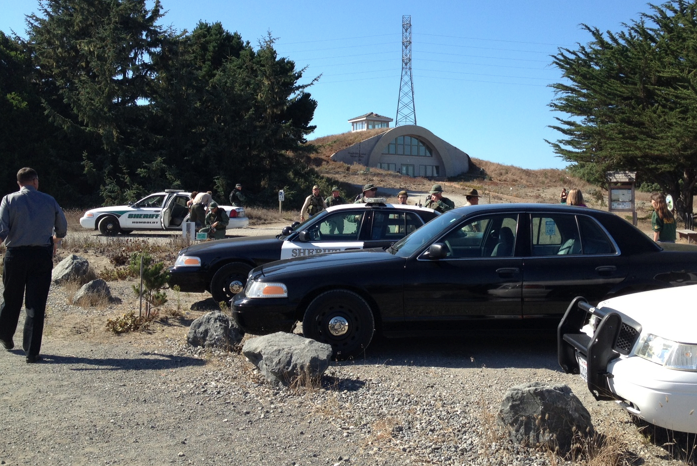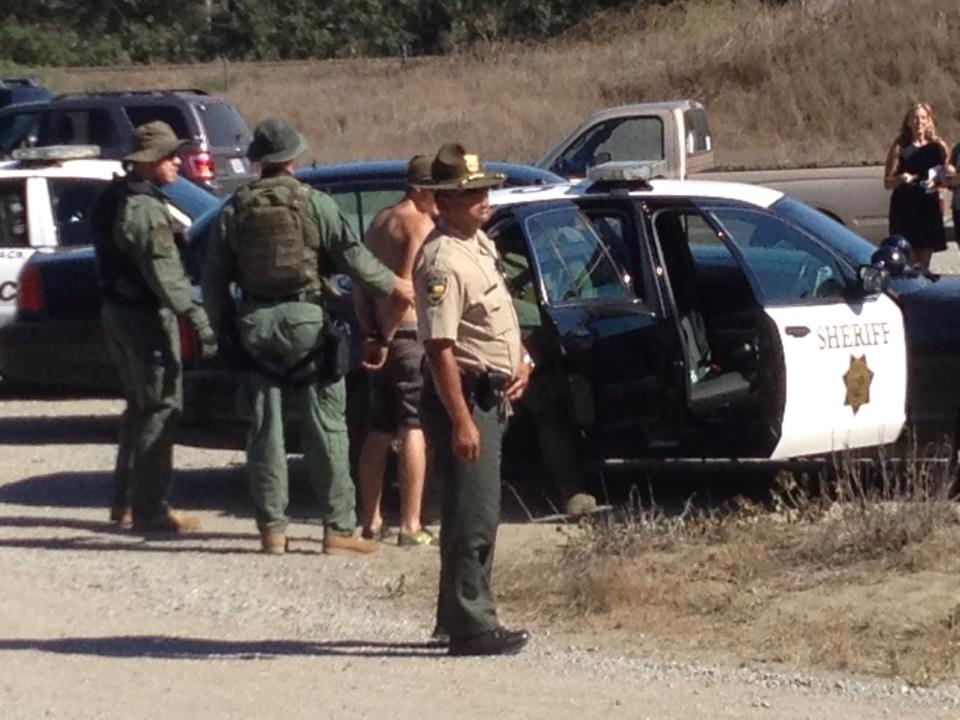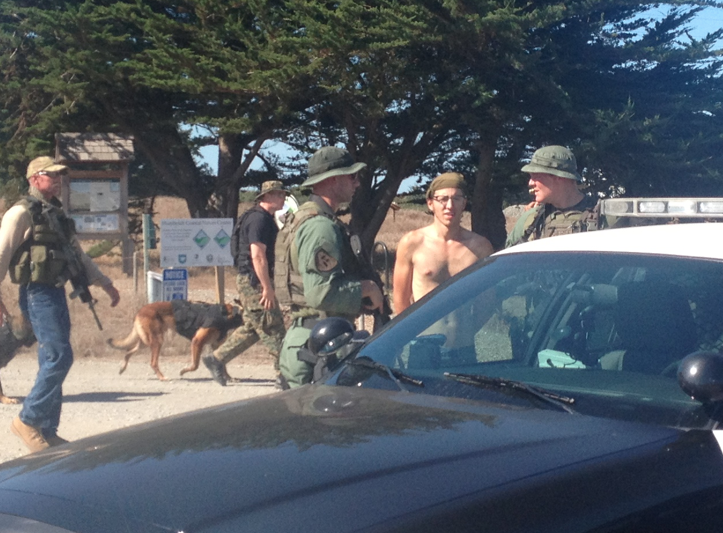 UPDATE, 3:57 p.m.: The photos above — chronicling officers combing the dunes, the suspects on foot and, ultimately, their apprehension — come to us from Mike Dronkers, Jen Savage and Friends of the Dunes' Suzie Fortner. -AG
KHUM DJ Mike Dronkers called in this report, describing the capture:
(AUDIO) Dronkers on the capture of the suspect.
… and speaking with FOD's Carol Vander Meer:
(AUDIO) Carol Vander Meer speaks.
###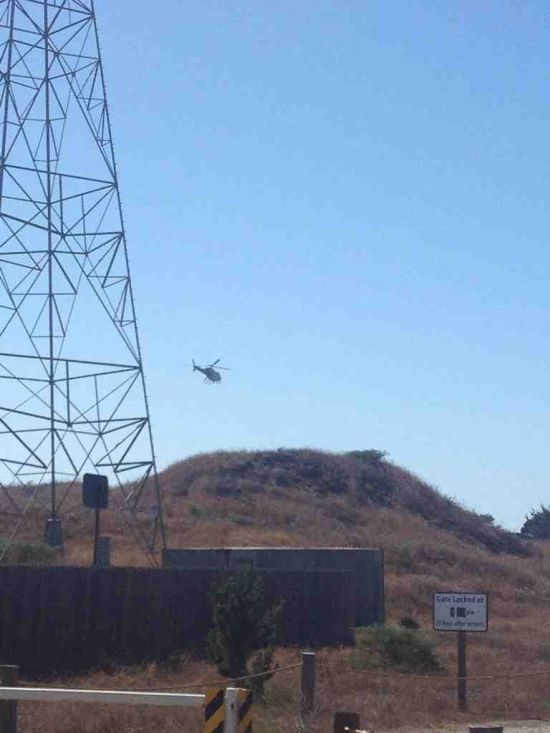 UPDATE, 3:51 p.m.: From the Humboldt County Sheriff's Office:
On 09-09-13, approximately 3:15 p.m. both suspects in the below case were taken into custody. The Humboldt County Sheriff's Office received a call from citizens who reported a possible sighting of the suspects in the area of the "Friends of the Dunes". A California Highway Patrol helicopter along with the Sheriff's Office Special Weapons And Tactics (S.W.A.T.) team and Sheriff's Detectives responded to the scene. The helicopter spotted the suspects and ordered them to surrender which they did. The S.W.A.T. Team was directed to the suspects by the helicopter. The SWAT Team took them into custody without incident. The suspects were unarmed.
###
UPDATE, 3:27 p.m.: Lt. Steve Knight of the Humboldt County Sheriff's Office confirms: Suspects in custody.
###
UPDATE, 3:17 p.m.: Dronkers and Savage both report that the suspects are in custody, according to a BLM officer.
###
KHUM's Mike Dronkers and the Lost Coast Outpost's Jen Savage are near Ma-le'l Dunes right now. A helicopter is circling the south entrance of the dunes right now, they report, and the copter's loudspeaker is blasting phrases such as "STOP! LAY DOWN! PUT IT DOWN!"
Updates coming.
PREVIOUSLY: