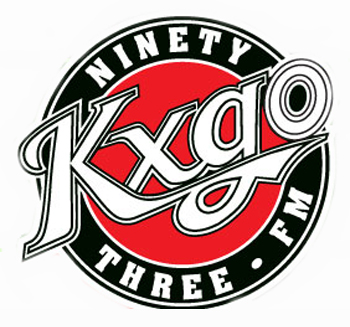 In not-April Fools news: Radio station KXGO-FM, the Humboldt County home of classic power rock and hair metal since round about 1972, shimmied off the airwaves at midnight last night.
Instead, the powerful 93.1 transmitter has been given over to sister station KSLG, which plays — as the tag line goes — "new bands, new songs, new sounds."
Now — full disclosure — your Lost Coast Outpost is, like the two stations aforetold, a property of Lost Coast Communications, Inc. As such, we requested a statement from LCCI General Manager Tom Newhouse.
"We recognize and respect the long, storied history KXGO has had here," Newhouse wrote us. "In its earlier days, KXGO was known as a new music station. We honor that heritage by presenting the community a new music station for today. With this transition, the station will employ live, on-air personalities and will be much more locally involved in the community."
As of this morning, kxgo.com redirects to yet another LCCI station — KWPT-FM ("The Point"). Like the old KXGO, KWPT is a classic-rock format station and plays much of the same music that KXGO did, but — Newhouse noted — it is staffed by a full roster of local deejays.
"Our commitment at Lost Coast Communications is live and local programming, and this is part of the process of bringing more relevant content to the area," Newhouse said.