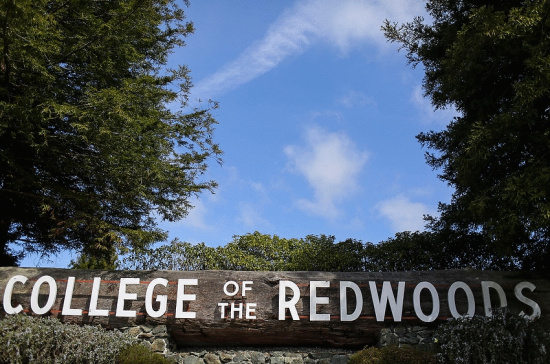 How close was College of the Redwoods to disaster? Pretty darn close, says Kathryn Smith, president/superintendent of the 50-year-old community college. In 2012, CR was one of three community colleges in the state to be placed on "show cause" status by the ridiculously long-named Accrediting Commission for Community and Junior Colleges (ACCJC) of the Western Association of Schools and Colleges (WASC).
"Show cause" is that body's most serious sanction, the final step before it revokes a school's accreditation. And if accreditation is revoked? The school's students are no longer eligible for financial aid, its class credits don't transfer to any four-year colleges, enrollment plummets and closure becomes likely — disaster, in other words.
The other two schools placed on "show cause" were Cuesta College in San Luis Obispo and City College of San Francisco. Smith, whose March 2012 hiring came barely a month after CR was place on "show cause" status, said she and her new CR colleagues were convinced that the accrediting commission would make an example of one of the three schools by revoking its accreditation.
"Our fear was that we're a little school up here," and thus a much easier target, Smith said. CR's 2012 enrollment (5,784) was about half of Cuesta's and a tiny fraction of City College of San Francisco, which is the largest public college in California with roughly 80,000 students. "So we worked doubly hard," Smith said.
Good thing, since their prediction proved correct: The commission ruled last summer to yank accreditation from City College of San Francisco, effective July 31. With CCSF's size, resources and powerful allies, the ruling prompted a vigorous backlash including a municipal lawsuit, protests and intervention from state and federal officials. Would CR's demise have caused such a stir? Not likely.
Thankfully, that question is moot, since as of Feb. 7 College of the Redwoods has been removed from all sanctions for the first time in two years.
As the four-county community served by CR wipes the nervous sweat from its collective brow, a few questions emerge: How exactly did our local community college wind up so close to the cliff? How did it manage to back away safely? Is it, in fact, out of danger? And what's to keep this near-catastrophe from happening again?
This week, in a five-part series, the LoCO will try to answer those questions by looking back at the school's recent history, profiling the tremendous communal effort to get out of trouble and examining CR's evolving role in our community given the shifting priorities and limited funding for higher education.
The school does appear to have cleared the blast radius of imminent annihilation. And while certain headaches remain — including funding woes, flat enrollment numbers and looming tough decisions on satellite sites in Fort Bragg and Garberville — students have no cause to worry, Smith says.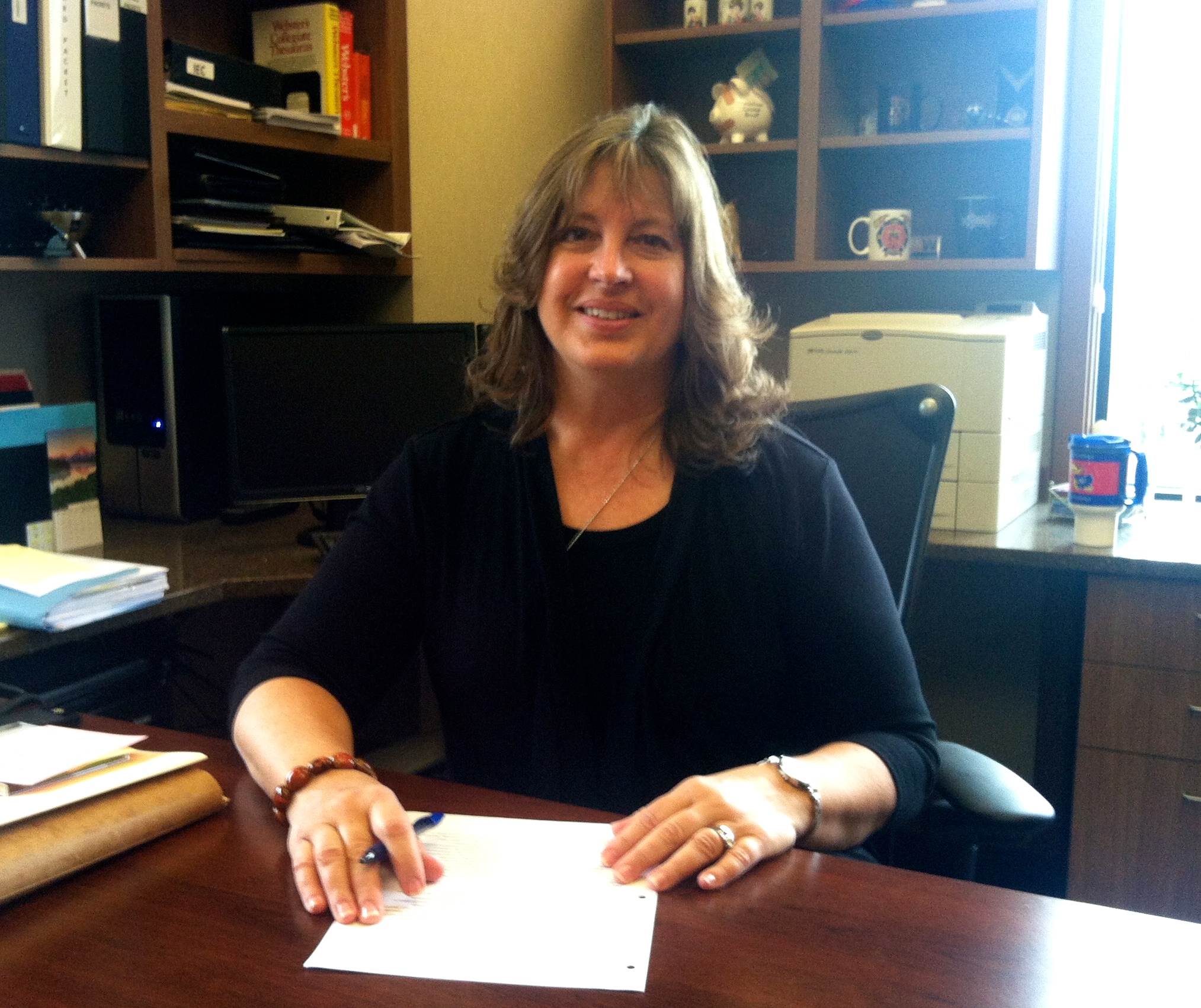 CR President/Superintendent Kathryn Smith
Two things that she and other officials can't stress enough are:
a) CR never lost its accreditation, and
b) none of the shortcomings identified by the accrediting commission were related to the quality of education provided at CR.
The commission was worried about organizational stuff, including proper money management, employee diversity and data-driven decision-making. Such problems may sound mundane and technical, but they were symptomatic of the dysfunction and internal distrust that took hold during a period of high turnover and contentious institutional changes.
Perhaps the most obvious low point came during the turbulent tenure of former President/Superintendent Dr. Jeff Marsee, who was widely criticized as a vindictive control freak, a man who eroded staff and faculty trust, made secretive decisions in violation of college policies and manipulated the Board of Trustees. (Marsee left CR in 2011 to become president/superintendent of San Joaquin Delta Community College in Stockton, where, after just 10 months of similarly tumultuous tenure, he was placed on administrative leave. He resigned a month later.)
But Smith said the problems at CR can't all be laid at Marsee's feet — an opinion shared by ACCJC President Barbara Beno, who made a personal visit to the campus shortly after the "show cause" status to give faculty, staff and the Board of Trustees a stern lecture on how to run a college. Some of CR's issues predate Marsee. And CR actually managed to get removed from sanctions during his tenure, though in retrospect the underlying problems clearly hadn't been resolved.
Smith recently sat down with the LoCO for an interview in her corner office, which overlooks verdant pastureland and Humboldt Bay from the second floor of the new student services/administration building on CR's main campus, five miles south of Eureka.
Originally from Kansas, with a background in business and accounting, Smith admitted that she doesn't have the typical ivory tower credentials — namely a doctorate degree. Instead, armed with a master's in business administration from the University of Kansas ("Rock Chalk, Jayhawk," she crowed), Smith worked her way up from a certified public accountant to an accounting professor at a junior college in Santa Fe, New Mexico, before moving into administration as an assistant dean, dean and vice president in Boulder, Colo. Immediately before coming to CR, Smith (who at the time was still Kathryn Lehner) served nine years at Mendocino Community College — two as vice president of academic affairs and seven as president/superintendent.
Smith has a relaxed and open demeanor. The only allusion to stress in her office was a framed bar of Ghirardelli dark chocolate behind glass that read, "Break in case of emergency." The glass pane remained intact, though you couldn't really blame her if she'd broken it two years ago considering her starting point at CR.
Smith's first interview came via videoconference on Feb. 5, 2012, just hours before CR received a letter in the mail saying it was being placed on "show cause" status. Some candidates might have run for the hills, but Smith (then still Lehner) had another motive for coming to Humboldt: Love.
"So I'd met a guy, and he was from here, and we were talking about how long 'til retirement, long-distance relationship, all that," Smith said. "And then this job came open. It's like it was meant to be. So the 'show cause' — that means nothing if you're in love."
Plus, on the professional side of things, Smith (who has since married the object of her affection, hence the name change) felt that her skills were well matched to CR's troubles. She'd gained experience with accreditation as a college administrator, and her background in finance would prove helpful in straightening out CR's budget woes.
Shortly after starting the job in May 2012, Smith and other financial experts took a hard look at the school's finances.
In tomorrow's installment of this series we'll explain how College of the Redwoods came to have an unexpected hole in its books, to the tune of nearly $800,000.