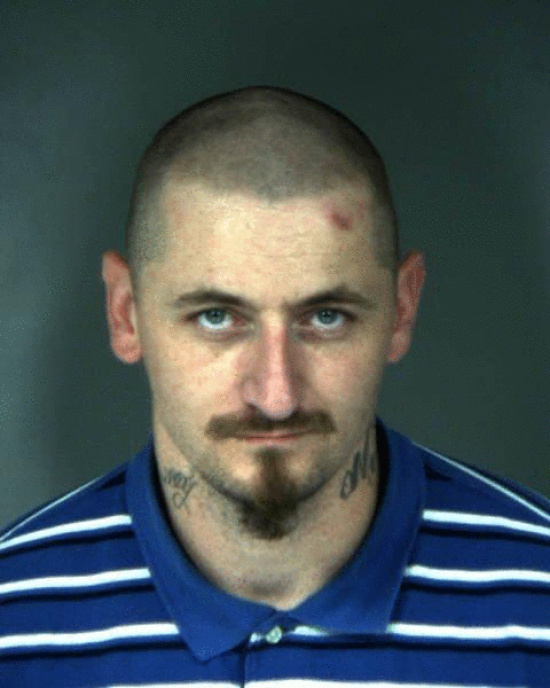 Law enforcement is still looking for homicide suspect Benjamin Jasper Carter, age 33, in the death of Zachery Jacob Chapman, age 36. An arrest warrant bail of $1.25 million dollars has been set.
Carter is believed to be involved in Chapman's death by a gunshot wound, the subsequent moving of Chapman's body, and the burning of a trailer associated with the alleged scene of the homicide.
Carter has brown hair (when not shaved,) blue eyes and numerous tattoos. Carter has cursive words on both sides of his neck, skulls and the word "lover" on his abdomen, and on his chest, he has the phrases "Humboldt Breed 707" and "Real Bad Boy, Real Good Man," along with other inked designs.
Carter is believed to be in possession of a sawed off shotgun and an AR15 style rifle.
If anyone sees Carter, the Sheriff's Office advises them to immediately call 911. Do not approach Carter who is considered armed and dangerous. Anyone with information about the crime or of the whereabouts of Carter is asked to contact Investigator Cheryl Franco at 707-268-3644 or the Sheriff's Office at 707-445-7251.
Previously: