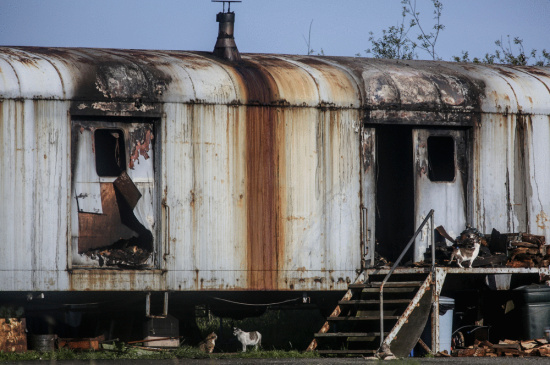 Cats gather at the site of this morning's fatal fire. (Photo by Nick Adams.]
Humboldt Bay Fire Department Press Release: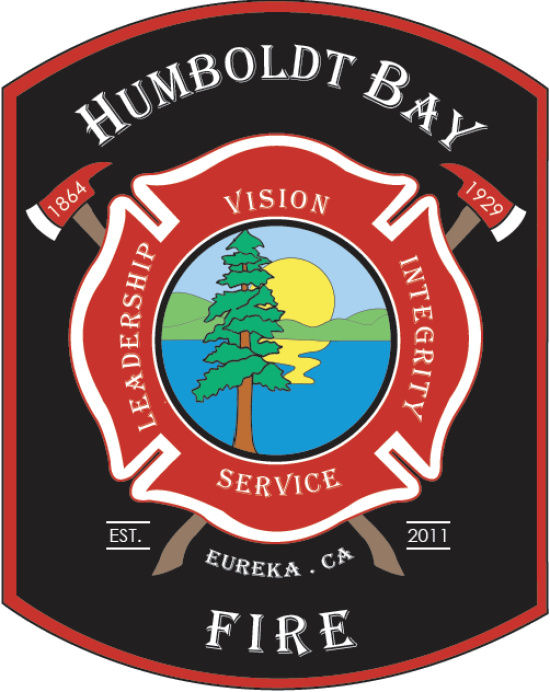 On April 4, 2014 at approximately 2:30 AM Humboldt Bay Firefighters responded three engines, one ladder truck and two chief officers to a reported structure fire at 650 South Bay Depot Drive in Fields Landing. At time of dispatch it was unknown if the structure was occupied.

The first arriving engine found moderate smoke coming from windows and entry door of a 70 foot long railroad boxcar which had been converted to a residence. At the time of the fire there were five occupants inside, three of which were able to escape. Upon arrival of the first engine company, one of the occupants who had safely exited reported there were still two adults unaccounted for. Fire crews made entry, extinguished the fire and located the two remaining occupants, both of which succumbed to injuries sustained in the fire. Additionally, the inside of the residence was heavily damaged by fire, smoke, and water resulting in a total loss of its contents.

The American Red Cross responded and is assisting affected individuals with shelter, food, clothing, toiletries and prescriptions as necessary. The cause of the fire is presently under investigation.