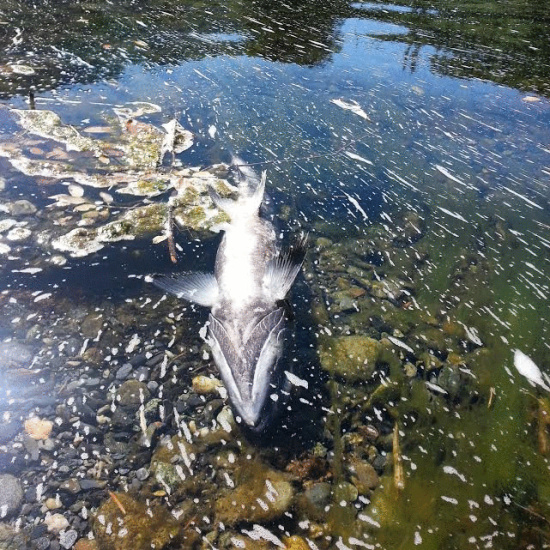 It's been less than two weeks since it was announced that, despite low flows, the Bureau of Reclamation would not be releasing water into our local rivers, something it has done for over a decade to prevent an event like the 2002 Klamath Fish Kill. Last week, LoCO passed on word from the Hoopa Valley Tribal hydrologists that fish in the area were exhibiting odd behavior.
Now we have some photos. The images in this post of dead and diseased fish in the Trinity River at Tish Tang Campground were sent to LoCO over the weekend by Anna Powell, a fisheries tech for the Hoopa Valley Tribe.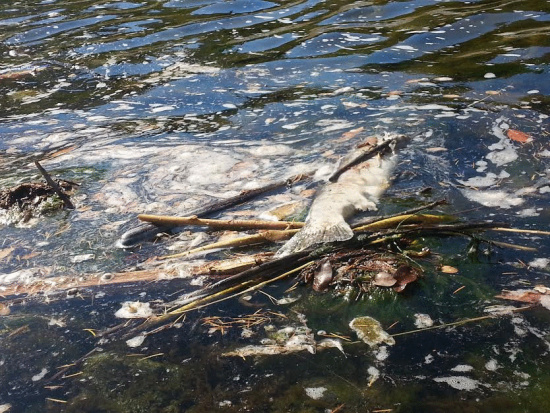 "There were more dead fish below the surface I couldn't get a good picture of," Powell told LoCO via email.
Some of juvenile fish in the area are infected with gill rot like in the photo below — gills are red when healthy, not yellow. According to Powell, tributaries where the water temperature has warmed the most trouble in the fish — Steelhead and Chinook, mostly, but also dace and sculpin. More testing needs to be done to know the extent of the types of infections fish are experiencing, she says.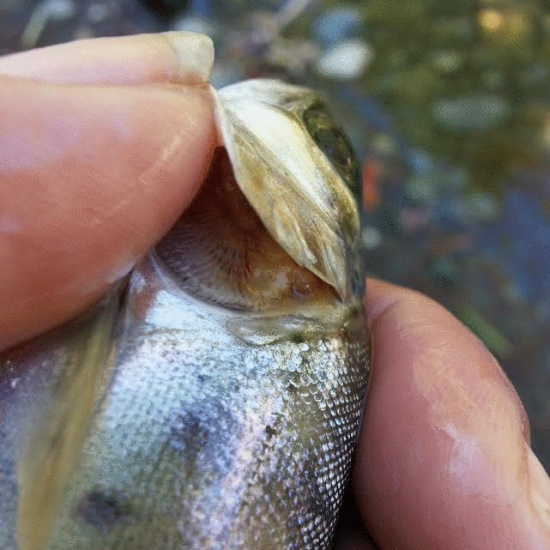 PREVIOUSLY: