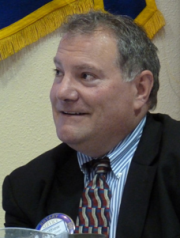 And… they're off!
Welcome to "The Silly Season, Part Deux" or what we call the November 2014 general election.
In June 2010 the Humboldt County voter turnout was 48%. This increased to 66% (38% higher than the June primary) in the November 2010 general election. Four years later, that number went down as we only had a 38% voter turnout in our June 2014 Humboldt County primary, which leads one to believe the November 2014 voter turnout will be less than 2010, say 60% range.
Some basics facts and math to ponder:
As of May, 2014 California had 24,192,752 eligible voters (U.S. citizens over the age 18)
17,722,006 were registered to vote (73%)
Democrats have 7,692,670 (43.4%)
Republicans have 5,036,610 (28.4%)
No Party (includes Decline To State) has 3,749,215 (21.1%)
The Green Party has 109,674 registered voters, or less than 1%
Here's what we are voting on this November (or October if you Vote By Mail) 2014 general election:
U.S. Congress, California District 2
Jared Huffman (D) (incumbent)
Dale Mensing (R)
California Governor
Jerry Brown (D) (incumbent)
Neel Kashkari (R)
California Lieutenant Governor
Gavin Newsom (D) (incumbent)
Ron Nehring (R)
California Attorney General
Kamala Harris (D) (incumbent)
Ronald Gold (R)
California Secretary of State
Alex Padilla (D)
Pete Peterson (R)
California State Treasurer
John Chiang (D)
Greg Conlon (R)
California State Controller
Ashley Swearengin (R)
Betty Yee (D)
(Yee defeated John Perez in the Democratic primary by 481 votes out of 4,039,375. This was the only race where a Republican on the state level received more votes than the Democrat, mainly because Yee and Perez almost evenly split votes in the Democratic primary.)
California Insurance Commissioner
David Jones (D) (incumbent)
Ted Gaines (R)
California Superintendent of Public Education (non-partisan)
Tom Torlakson (incumbent)
Marshall Tuck (er Band – sorry couldn't resist that)
California Board of Equalization (non-partisan)
(Two more names we've never heard of.)
California State Senate, District 2
Mike McGuire (D)
Laurence Wiesner (R)
(This District is 49% Democrat and only 22% Republican. There are actually more registered Decline To State (23%) than Republicans voters in this California District. Anyone wanna gander who might win this race?)
California State Assembly, District 2
Jim Wood (D)
Matt Heath (R)
(Here there are 46% Democrats and 24% Republicans.)
Plus we have the statewide Propositions 41-49.
And on our local level:
Eureka Mayor
Frank Jager (incumbent) is running unopposed.
Eureka City Council, Ward 1
Marian Brady (incumbent) is running unopposed.
Eureka City Council, Ward 3
Mike Newman (incumbent)
Age: 56
Unmarried
Children/ages: two, all grown up now - 35 and 31 and has one granddaughter.
Occupation: Commercial insurance broker
Why you are running: It takes time to turn around government with the changes needed and I want to continue to make Eureka a more business friendly community.
Kim Bergel
Age: 48
Married
Children/ages: two children, ages 11 and 8.
Occupation: Part-time at Redwood Coast Montessori
Why you are running: (did not respond)
Eureka City Council, Ward 5
Chet Albin (incumbent)
Age: 69
Married
Children/ages: three, all grown up now and has two grandchildren
Occupation: Retired insurance broker
Why you are running: (did not respond)
Natalie Arroyo
Age: 30
Unmarried
Children/ages: no children (yet)
Occupation: Senior Planner with the Natural Resources Services division of Redwood Community Action Agency (RCAA) and a Petty Officer with the U.S. Coast Guard Reserve
Why you are running: For starters, I believe that to have a functioning democracy, we need choices about who represents us in every level of government. As a new homeowner who chose to put down roots here in Eureka, I am keenly interested in making sure Eureka is a place where people can thrive and where residents are heard. I absolutely love this City, and am proud to live here - I want to provide fresh energy and direction for the future.
Plus we have our local Measures:
Measure Q – the extension of 2010's Measure O, which was the additional 0.5% sales tax within the City of Eureka.
Measure R – the Fair Wage Act which would increase the minimum wage to $12 per hour for any company that does any business within the City of Eureka with 25 or more full, part-time or seasonal employees. More thoughts on this later if the Fair Wage Act folks ever respond to any of my questions and emails (plural).
Measure P – The GMO ban initiative, AKA: GMO Free Humboldt.
Measure S – The Eureka City Schools $49.75 million bond tax.
Measure Z – Humboldt County's additional 0.5% sales tax on top the existing city/county sales tax.
Some quick thoughts here … there is one political party that when they see "Tax, Tax, Tax" votes "No, No, No."
I ain't no political expert, however I'm questioning the rationale behind putting three competing tax measures (Q, S and Z) for Eureka all on the same ballot. But hey, I'll leave that to those high-priced, fancy-schmancy Sacramento, Bay Area and L.A. political strategists. I'm just a hick from Humboldt.
Everyone keeps asking about Chris Kerrigan. Last December 12, 2013 Kerrigan announced he was running for Eureka Mayor. Who announces they're running for Eureka Mayor almost a year in advance? Then at the very last minute he changed his mind and flipped to running for County Supervisor. Kerrigan had never lost an election before and he along with his enthusiastic volunteers did a commendable job except for the most important part of campaigning – don't lose your election!
Everyone thought Kerrigan would flop back to running for Eureka Mayor, but no word from Kerrigan. He has already told people he's advising Natalie Arroyo's campaign and introduced her at her campaign kick-off.
This past Friday at 4:30 pm, the very last day to turn in campaign papers, Kerrigan accompanied Telvikki Fried to the Eureka City Clerk's office to turn in her candidate nomination paperwork to run against Marian Brady for Eureka City Council, Ward 1. Only problem was, Kerrigan didn't verify where she lived. A quick check of the 2014 Humboldt County voter rolls and the Eureka City Ward map clearly shows Telvikki's Clark Street residence is in Ward 3. So they "moved" her to a Ward 1 address late Friday afternoon and re-registered her with the Humboldt County Elections Office at her "new address" at 4:45 pm. However the Eureka City Charter, Section 301 states the address (Clark Street) listed when one takes out nomination papers is the candidate's official address. So there wasn't enough time to take out new nomination papers at her new Ward 1 address and gather at least 20 valid Eureka registered voter signatures by the 5 p.m. deadline.
If Telvikki really cares about the direction of the City of Eureka and the Eureka City Council and is not a "last minute body" being put up to this, then she should run in Ward 3 where she lives. Otherwise it looks like she's just a Proggie puppet with bad puppet masters pulling the strings.
I'm going out on a limb here as I'm pretty confident in predicting most state and a few local races. First off, California is a blue state and north of the Golden Gate Bridge is deep blue along the coast. Congressman Huffman, Mike McGuire in the State Senate and Jim Wood in the State Assembly race will all win easily. The Democrats will sweep all the California State offices (Governor, Lt. Governor, Secretary of State, etc.). I'll also predict Eureka Mayor Frank Jager wins his reelection in a landslide and Eureka Councilmember Marian Brady's reelection has a mandate from the voters.
Best of luck to each of the Eureka City Council candidates and thank you for coming forward and putting yourselves out there.