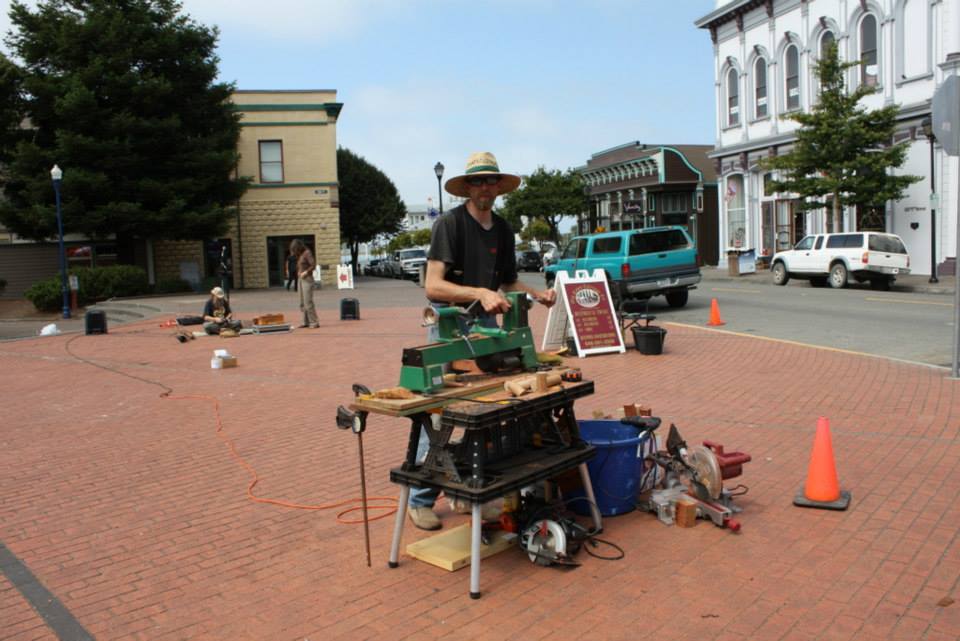 Eureka City Councilman Chester "Chet" Albin allegedly had a tense verbal disagreement with an artist during the Aug. 2 Arts Alive event in Old Town, and in a subsequent peace-making meeting with the artist and event organizers Albin admitted to having taken too many prescription painkillers that day and agreed, along with fellow Councilman Mike Newman, to issue a public apology, according to those who attended the meeting. Both council members have since backed out of that agreement.
It all started with a territory dispute — a disagreement over who was entitled to the brick-paved area in front of the Old Town gazebo. This spot, located on the corner of Second and F streets, is the prime piece of real estate during Arts Alive. Eureka's elected officials frequently erect pop-up tents in this spot, and according to witnesses Albin, Newman and fellow Councilmember Marian Brady showed up around 5:30 p.m. and proceeded to set up. Trouble is, someone was already there. In fact, Joshua Fritz, a local woodworker and artist, had been there with his booth and a wood lathe for hours.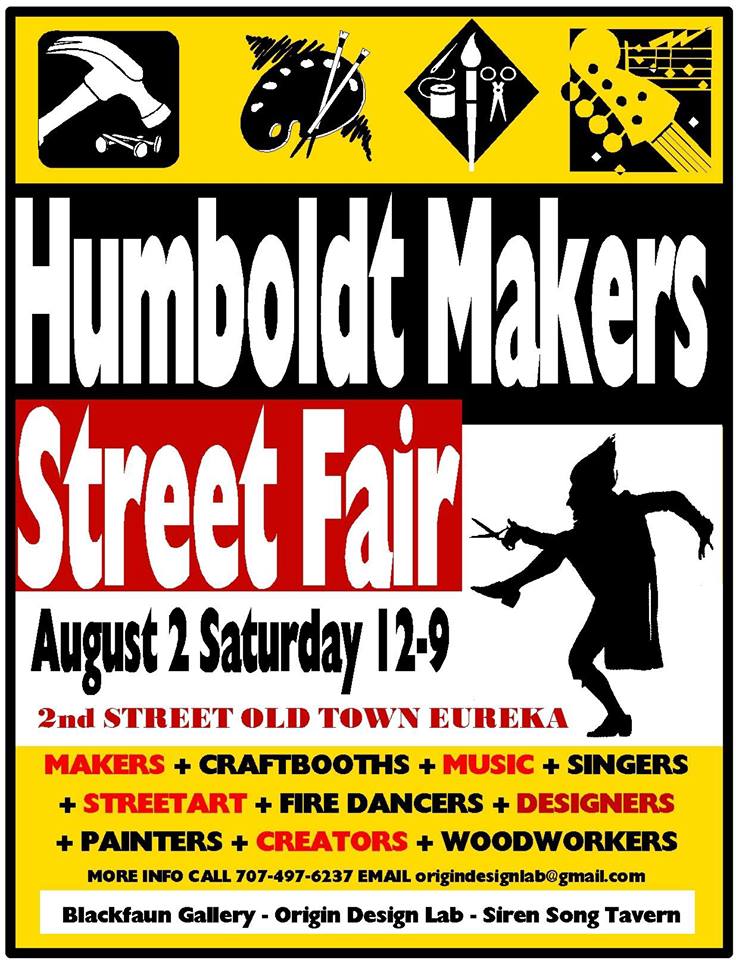 Here's why: On this particular Saturday, Old Town was playing host to another arts event: the third annual Humboldt Makers Street Fair, which was scheduled to run from noon until 9 p.m. Fritz was excited. He'd gotten his business license from the county barely a week earlier: Epiphanic Freelance: custom wood lathe products.
For the fair, Fritz had reserved two adjacent spots, each measuring 10 feet by 10 feet — one for a booth displaying his wares and another for live demonstrations on his lathe (pictured above). Organizers originally had him slated for adjacent spots located one block away, in front of the Booklegger bookstore on the corner of Second and E.
But several factors convinced Fritz and organizers that he should be moved: For one, he needed a city power source. He also didn't want to spread sawdust in front of the Booklegger's entrance. Plus, organizers wanted a live-art display front and center. Fritz and his lathe fit the bill.
So Fritz was allowed to set up his booth and lathe in front of the gazebo, and he spent the day working beside his girlfriend.
Brendan Fearon is the operator of Old Town Carriage Company, the horse-and-buggy operation that's often parked right next to the gazebo. Reached yesterday, he said he remembers what happened when Arts Alive time rolled around. Fritz had been set up for hours, he said.
"And then the tent people, the politicians — who always come at Arts Alive and always hog, take a disproportionate amount of tent, to put their egos in the tent — started assembling their stuff, which they do," Fearon said. "It's kind of a standard thing."
But their usual spot was occupied. Charlotte McDonald, executive director of Eureka Main Street (Old Town's business improvement district), said there was some miscommunication between her organization and organizers of the street fair. "We just all kind of made a mistake, and it was unfortunate," she said.
At any rate, when the council members began setting up their tents, things escalated quickly.
"This guy comes over and tells me that I'm gonna have to move all of my tools, move out of their way," Fritz said. "I said, 'Excuse me, but I'm contracted to be here."
The council members were under the mistaken impression that the street fair ended at 5 p.m.
"All of a sudden another tent starts getting set up right next to [the first]," Fritz said. "Both were in my area."
This second tent was being erected by Albin and Newman, Fritz said. He described what happened next:
"Chet, after me asking nicely [for them] to move, comes over to me, gets two-and-a-half inches from me, starts calling me an asshole, tells me Eureka City Council doesn't need people like me in their town and he's going to have me arrested."
Fearon, the buggy operator, said he overheard this animated conversation from afar. "I don't know what it was about," he said. But he sensed that it was a territory dispute. Fritz was well established by the time the council members arrived. Their attitude, Fearon said, was "like, 'We're the floating politicians and we're allowed to do what we feel like.' That was my judgment of it."
Fritz said he challenged Albin to go ahead and call the police since Albin was trespassing on his business.
"He started dialing a phone number, and he was calling me names," Fritz said.
Fritz's girlfriend, Amber Pearcy, was nearby at the time. She said the council members' tents had also separated a couple of street musicians from the crowd that had been watching them. "The next thing I noticed is I look over at Josh on the lathe and Chet Albin is this close to his face," she said, her palm a few inches from her nose. "Literally he could rest a hand on [Fritz's] lathe if he were to put his hand out."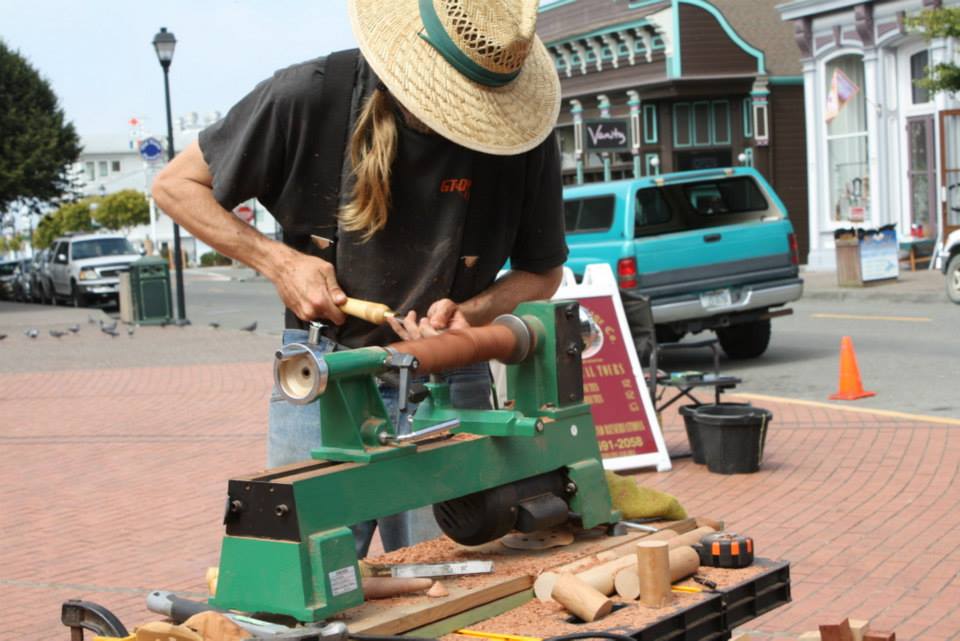 At about this point in the standoff, Newman approached, pulled Albin aside and asked what was going on, Fritz and Pearcy said.
"Chet says he's dealing with an asshole," Fritz recalled. "I said, 'You call me asshole one more time.'" Eventually, Newman convinced Albin to calm down, and they moved their tents back a few feet — still too close for Fritz's taste. But everyone managed to coexist for the rest of the evening.
Fritz was still fuming, though, and so the following day he reached out to McDonald and street fair co-organizer/gallery owner Kevin Bourque, hoping they could help settle the grievance. A meeting was scheduled.
Last Wednesday evening, Fritz and Pearcy met up with Newman and Albin, with McDonald and Bourque there as mediators. The six sat around a table in McDonald's office on the ground floor of the Vance Hotel, barely a block from the original confrontation.
According to Newman the meeting lasted close to two-and-a-half hours. Fritz said that, at several points during the meeting, Albin (pictured below) explained his behavior during Arts Alive by saying that he'd cut his hand the previous day and had taken too much medication — specifically Vicodin and Lorazepams.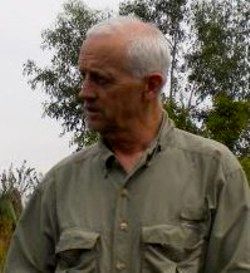 "He was on too many drugs, he told us numerous times," Fritz said. "He knew he shouldn't have been there. He knew that he was out of control and in the wrong."
Fritz's account of Albin's statements was corroborated by Pearcy, Bourque and McDonald.
At the end of the evening a consensus was reached, Fritz said: A public apology would be issued. All six people at the table would meet again in exactly a week to go over a draft of the apology.
"We went around the table and agreed on that point," Bourque said.
That second meeting was scheduled for last night, but Albin called McDonald ahead of time and said he would not be attending. Asked if he gave a reason McDonald said, "You know what? You'd have to ask him why he didn't [come]."
When Fritz learned that Albin had backed out his anger was rekindled. And then, yesterday afternoon, he got the following voicemail from Newman:
Fritz said that, while he appreciates Newman taking the time to at least call him, he still feels betrayed. "They have bailed on me," he said. "All agreements null and void."
Reached by phone this morning, Albin denied agreeing to make a public apology.
"Absolutely not," he said. "That is not true." He suggested the Outpost contact McDonald and Bourque. Told that they had already corroborated Fritz's account about the apology agreement Albin said, "I absolutely don't agree with that comment. I know Mike doesn't agree with that comment."
Asked whether he'd said prescription medication was responsible for his behavior that night he said, "I'm not even going to go there. If that's the kind of stuff you're going to write then — ." The thought remained unfinished.
Albin declined to give his account of the original incident, saying, "If you talked to Joshua and you can't figure out the truth then I don't know what to tell you."
What were we missing, we asked.
"I think you know what you're missing," Albin said.
We asked again for his side of events, to which Albin replied, "I'm not going to say any more — goodbye," and hung up.
This morning via phone Newman acknowledged that he did agree to make an apology at the end of last Wednesday's meeting, which he called "grueling." He also agreed to meet up with everyone again yesterday evening but later had a change of heart.
"I decided afterwards that I was not going to meet with him [Fritz] and I was not going to have [a] public apology because I didn't feel it was warranted from me," Newman said.
From his perspective it was just an unfortunate situation. "There were some misunderstandings about placement of things," he said. "Adjustments were made but apparently not enough."
Asked about Albin's alleged prescription drugs excuse Newman said, "He regrets, I think —" before cutting himself short. "But that has to be from Chet."
Fritz remains upset by this series of events, which he sees as highly political. "They were playing the arrogant authority," he said. "They really did hurt my feelings and do owe me a public apology."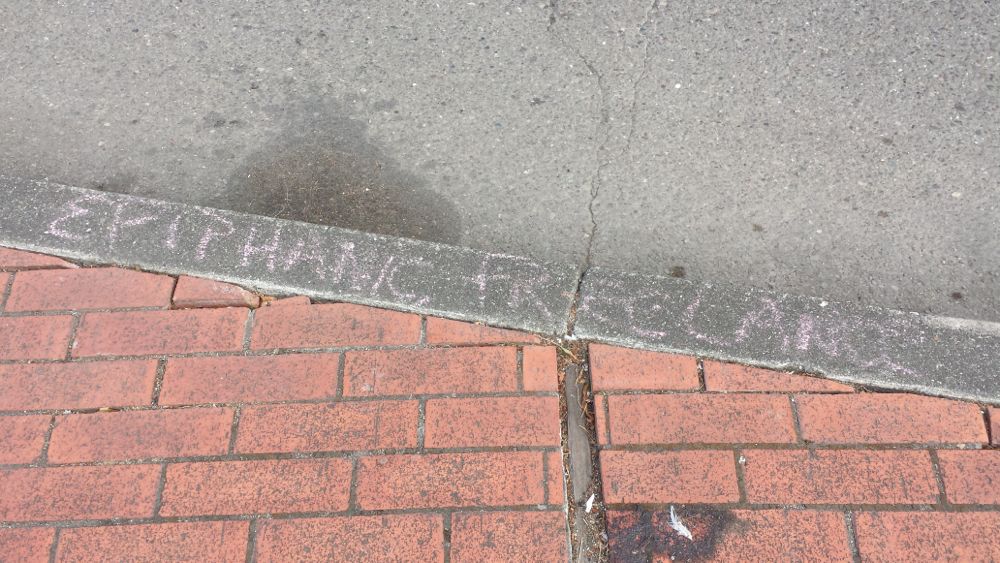 Fritz's business name, written in chalk the day of the street fair, was still visible yesterday on the curb in front of the Old Town gazebo.