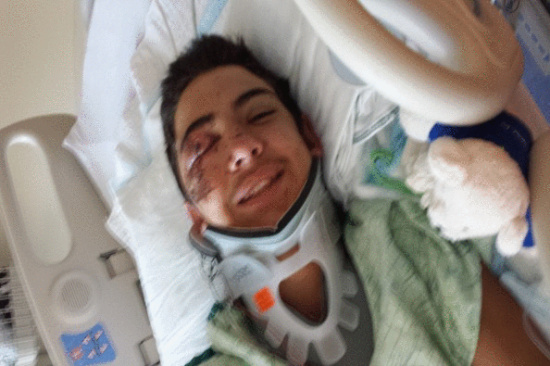 15-year-old Thomas Wheeler makes a brave attempt at a smile from his hospital bed [Photos provided by family.]
As news of Sunday's terrible accident, which took the lives of four people and left four others with serious injuries, sinks in, survivors, family and friends struggle to cope.
Twins Thomas and Taylor Wheeler were injured in Sunday's quadruple fatality accident near Hydesville. Their sister, Judy Martin (age 13), and mother, Alisha Summerfield (age 33), as well as family friends Danny Morris (age 40) and Savanna Ramirez (20) were killed in the crash. Two other family friends were injured.
The two 15-year-olds are both at UC Davis. Thomas Wheeler had surgery yesterday. His twin (see photo below) is in the Intensive Care Unit. Those wishing to help the twins may assist them at this GoFundMe site.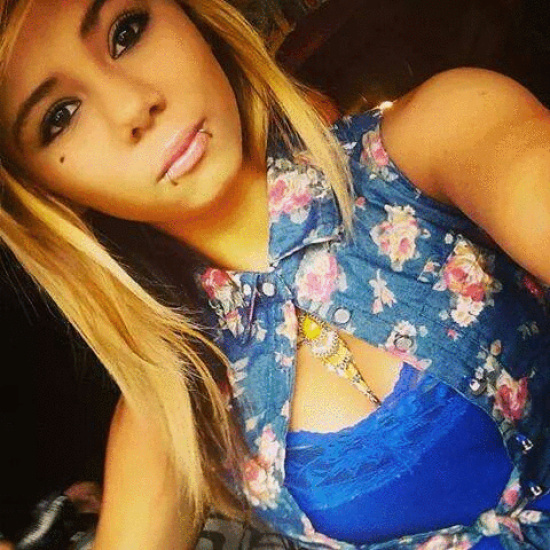 Taylor before the accident.
A service is being held for Daniel Morris tomorrow. Those wishing to help provide for Morris' services or help his children may deposit money at Coast Central in account #193571s71mor.
Family asked that the the following obituary be included.
Daniel Lantz Ole Morris, 40 years old of Humboldt County will be dearly missed by many. He passed away on 8/10/2014 at 4:30 pm.

Dan was loved by many. He touched many lives with his outgoing personality. He was a first responder for Bridgeville Fire Department. He was a sawyer in many different trades, a very loving, compassionate, kind, out-spoken golfer, fisher and hunter. He loved to ride dirt bikes. Most of all, he loved snagging salmon on the Van Duzen.

Dan's highest achievement in life were his kids. No matter what the situation, he was proud of them and all they achieved—the good and the bad it didn't matter! His love for them was unconditional.

He is survived by his grandparents, Lloyd Morris and Penny Vaughan, his parents, Lloyd Lee Morris and Catherine Ann Bryant, siblings, Virginia Johnson, Lloyd Morris, Zachary Morris, Andrew Morris, and Jesse Morris, his children, Rachel Fleming, Shawn Hof, John Hof, Sabastion Stewart, Dakota Morris, and Neil Morris, his step children, Thomas and Taylor Wheeler. And many aunts, uncles, cousins, nieces, and nephews.

He was proceeded in death by his grandparents, Ole Jensen and Ginger Jensen.

To the family and friends, let's not think of him as passed away. His journey is just begun. just think of him resting from the sorrow and tears. He is in a place of warmth and comfort where there are no days and no years. Think of how he must be wishing that nothing but our sadness can pass away. And think of him as living in the hearts of those he touched. He was loved so much. Keep his memories alive in our hearts forever .

There will be a Celebration of Life on 8/15/2014 12:00 pm at Goble's Mortuary, 560 12th street, Fortuna CA followed by a service at Fortuna Fire Hall. Bring your favorite stories and favorite dish. Please No Alcohol.
Previously: