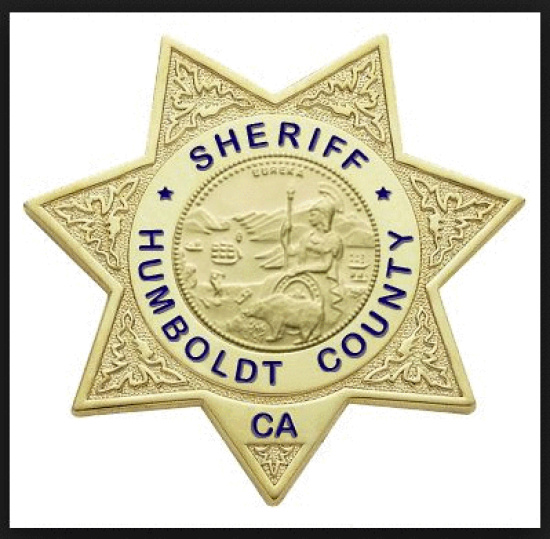 UPDATE 8/26: Lt. Steve Knight said that 108 marijuana plants were taken from a garden near Brannan Mountain. The plants, he said, were 8-10 feet tall. However, according to Knight, this is part of an ongoing, larger investigation. There is another agency involved and the Sheriff's Office has been asked not to release more information at this time.
Booked, the Outpost's compilation of Humboldt County booking records, shows no arrests were made for marijuana cultivation yesterday.
###
Original post:Lt. Steve Knight from the Humboldt County Sheriff's Office confirmed that deputies from his agency were in the area of Brannan Mountain near Willow Creek today. He promised to provide more details probably tomorrow.
However, Knight said that the multiple reports of a low flying helicopter were not connected to his department. Knight suggested that a blue and white helicopter was doing fire recognizance reconnaissance nearby and might be the one spotted.