Coroner's Office Press Release: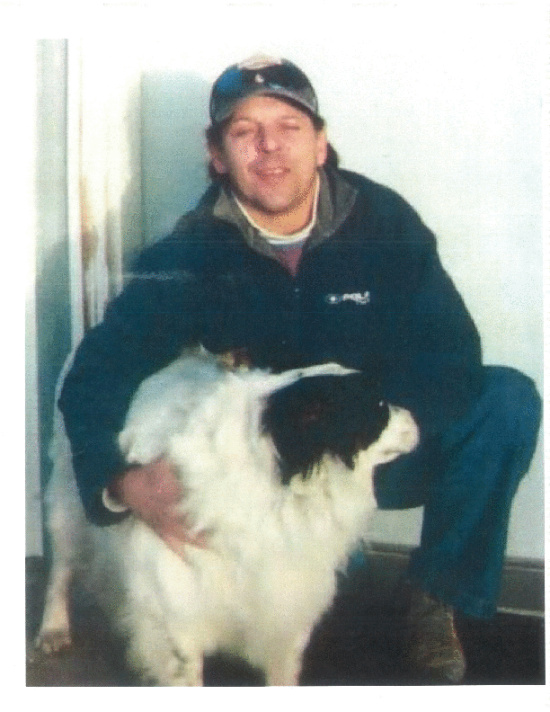 On August 23, 2013, a John Doe was discovered approximately 1 mile off the coast of Shelter Cove near Whistle Buoy by local fisherm[e]n. He was retrieved from the ocean by Shelter Cove Fire and taken into custody by the Humboldt County Coroner's Office for investigation. An autopsy ruled cause of death, consistent with drowning. The manner of death could not be determined. There was no evidence to support his death was criminal in nature. Toxicology findings of peripheral blood specimen detected a therapeutic quantity of alcohol with no common acidic, neutral or basic drugs.

John Doe has recently been identified by the Humboldt County Coroner's Office and the Department of Justice as 56 year old, Mark Stanley Hebbard, of Portland, OR. At this time, the Humboldt County Coroner's Office has knowledge of M. Hebbard arriving in Eureka on a Greyhound Bus on July 26, 2013. The last time he was heard from was on July 31, 2013.

M. Hebbard was approximately 5 feet, 5 inches tall, weighing approximately 125 pounds. He had short brown hair and blue eyes. He was Caucasian. Most noticeable features were small stature, poor dental hygiene, small space between front teeth, and wandering left eye. He most likely would have been observed with short brown and grey facial hair. M. Hebbard had no tattoos or obvious scarring. He was a very heavy smoker and was known to roll his own cigarettes. Upon exertion, respiratory distress may have been noticeable.

M. Hebbard would have most likely been wearing a tee-shirt, shorts and sandals. The only known article of clothing was a brown tee shirt with yellow "Corona" print. He was believed to have been wearing a backpack, dark in color and carrying a small duffel bag of no known characteristics.

M. Hebbard was most likely in Humboldt County for weeks before his death. Prior to Humboldt County, he had been residing in Kemah Bay, Texas, on a sail boat for approximately 6-7 months. M. Hebbard was considered an avid sailor with considerable boating experience. It is possible he sought work given his need for money despite his claims of respite when he departed. His working experience is mostly in refurbishing boats, finish tile and general construction. He has been described as friendly, outgoing and hirable. M. Hebbard was also known for his artwork. He created wood sculptors and worked with Mexican tile.

None of M. Hebbard's belongings have been recovered including wallet and cell phone. Anyone with information regarding M. Hebbard should contact the Humboldt County Coroner's Office at(707) 445-7242.
Previously: