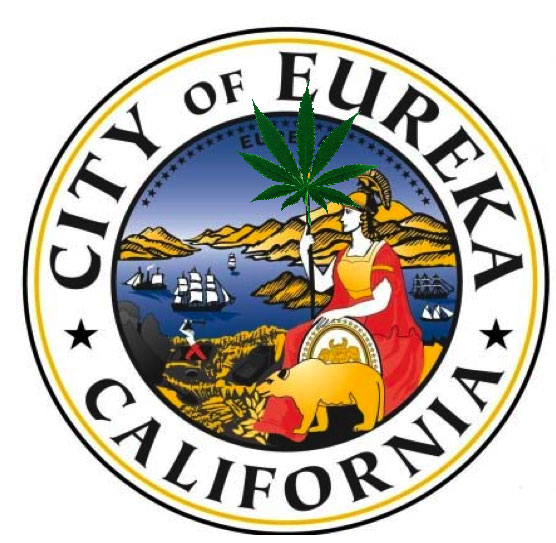 Today at 5 p.m. was filing deadline for the City of Eureka's November elections, and at 5:06 p.m. we received a press release from the city of Eureka announcing the candidates. Ah, but what's this? A cliffhanger! In Ward 1, currently represented by incumbent Marian Brady, we have word of a last-minute contender:
"We have received signatures for another candidate but are awaiting for verification of qualification," the release says rather cryptically. We called City Clerk Pam Powell upon reading this teaser but, alas, got the answering machine. Anyone know who this mystery candidate is? Let us know in the comments.
Also of note, no one stepped up to challenge Mayor Frank Jager. Former Eureka councilman Chris Kerrigan his intention to do so late last year only to change his mind and run, unsuccessfully, for county supervisor.
Here's the press release:
Date: August 8, 2014

The following nominees have qualified for the ballot for offices of the City of Eureka, at the General Municipal Election to be held November 4, 2014:

Office of Mayor

Frank J. Jäger

3815 G Street

Eureka, CA 95503

(707) 443-2051

Email: frankjager499@yahoo.com

Office of City Council – Ward 1:

Marian Brady

803 Pine Street

Eureka, CA 95501

(707) 443-8282

Email: mbdesign@suddenlink.net

We have received signatures for another candidate but are awaiting for verification of qualification.

Office of City Council – Ward 3:

Mike L. Newman

1624 E Street, Apt. D

Eureka, CA 95501

(707) 443-0403

Email: insmike1313@yahoo.com

Kim Bergel

1312 K Street

Eureka, CA 95501

(707) 616-2178

Email: kswalford@sbcglobal.net

Office of City Council – Ward 5:

Chet Albin

1124 Thomas Street, Apt. D

Eureka, CA 95503

(707) 498-3896

Email: chetweott@yahoo.com

Natalie C. Arroyo

2127 C Street

Eureka, CA 95501

(707) 442-6664

Email: nataliec_arroyo@yahoo.com