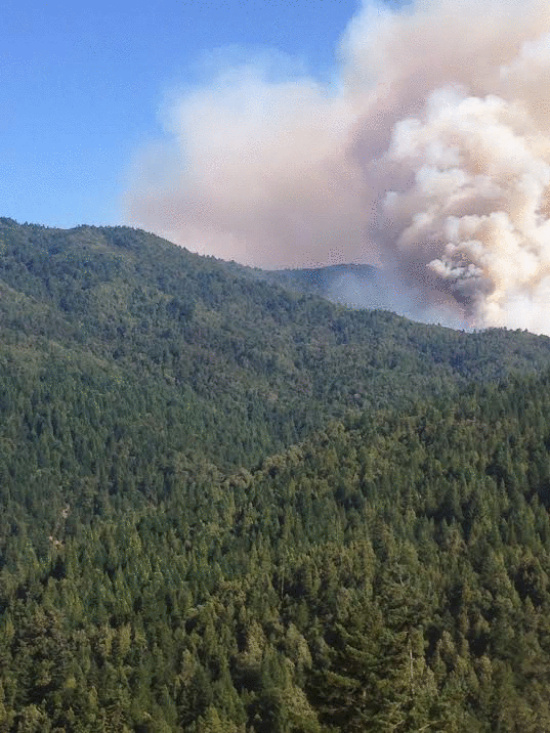 The south side of the Lodge Fire taken about 6 p.m. [Photo provided by a reader.]
Cal Fire Press Release:
An Evacuation Center has been established at the Leggett Valley School located at 1 School Way in the community of Leggett, Ca. The American Red Cross is currently on site to assist with the displaced families in the affected area. Should you have the need for additional information from the American Red Cross, Please call (707) 577-7633 or visit their website at redcross.org.
UPDATE 11:45 p.m: The Redwood Mercantile has been keeping the Leggett community informed on their blog. One post stated,
The Red Cross arrived at the school this evening, and currently has twenty cots set up in the gymnasium. So far just one displaced resident, from Tan Oak park has arrived at the emergency shelter.