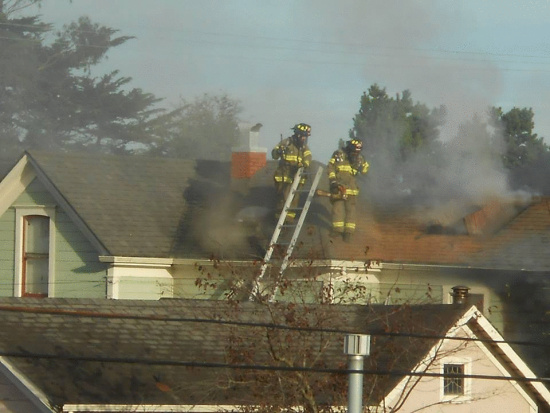 Photo submitted via Facebook by S O'n Reid
UPDATE, 9:30 a.m.: A 17-year-old female suffered smoke-inhalation before being extracted through a window and a cat was killed in the fire, according to Humboldt Bay Fire Chief Ken Woods. The fire started in the utility/laundry room before spreading outside and up the walls, Woods explained.
The utility area of the house is "pretty much gutted," Woods said.
###
Original post: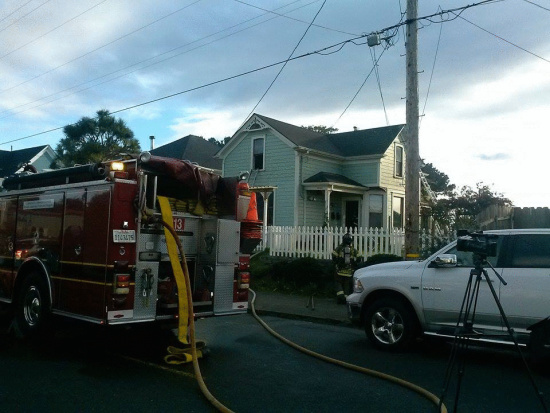 An ambulance and four fire trucks responded to a house fire at 2245 Fairfield Street this morning shortly before 9 a.m.
Fairfield Street was closed to traffic between Spring Hawthorne and Buhne, and shortly after 9 a.m. PG&E was working to shut off the gas lines to the single-family residence.
The Outpost's Hank Sims is on the scene and reports that the back of the home sustained burn damage and the roof has a hole in it.